Comments
Write your first comment.
Related Blogs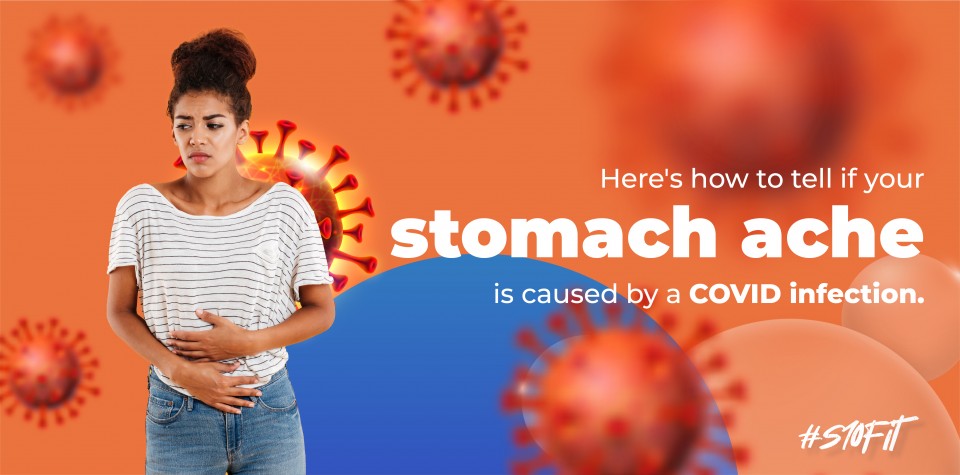 Here's how to tell if your stomach ache is caused by a COVID infection
One of the symptoms of COVID is stomach ache or abdominal pain. There isn't an organ that hasn't been affected by the coronavirus...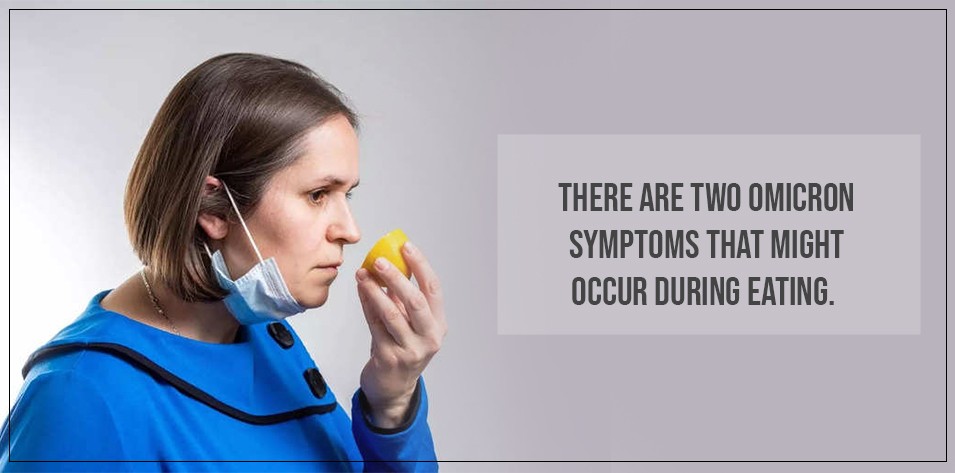 There are two Omicron symptoms that might occur during eating.
Be on the lookout for these odd Omicron indicators. Cold-like, milder symptoms have taken over with the start of the Omicron va...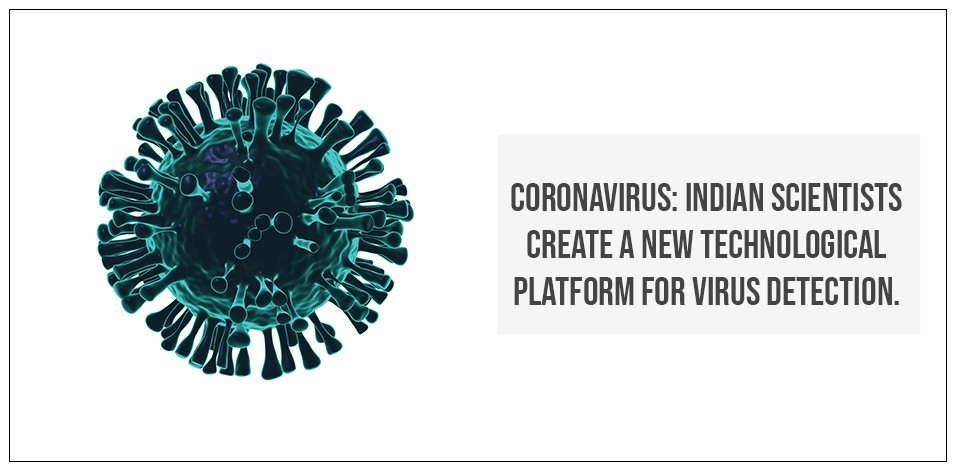 Coronavirus: Indian scientists create a new technological platform for virus detection.
A group of scientists has developed a new technology platform for fluorometric detection of diseases such as viruses using measure...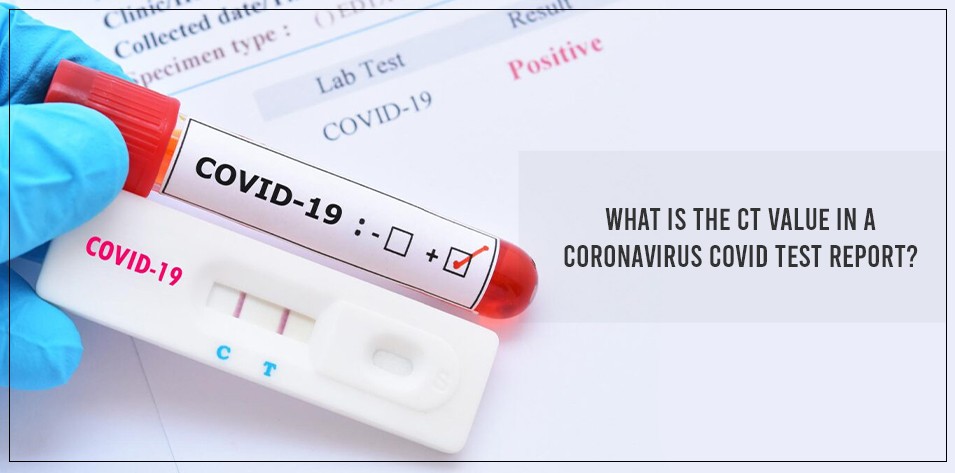 What is the Ct value in a Coronavirus COVID test report?
The third wave of COVID-19 has us all in its clutches right now. The number of COVID-infected patients is increasing. While some o...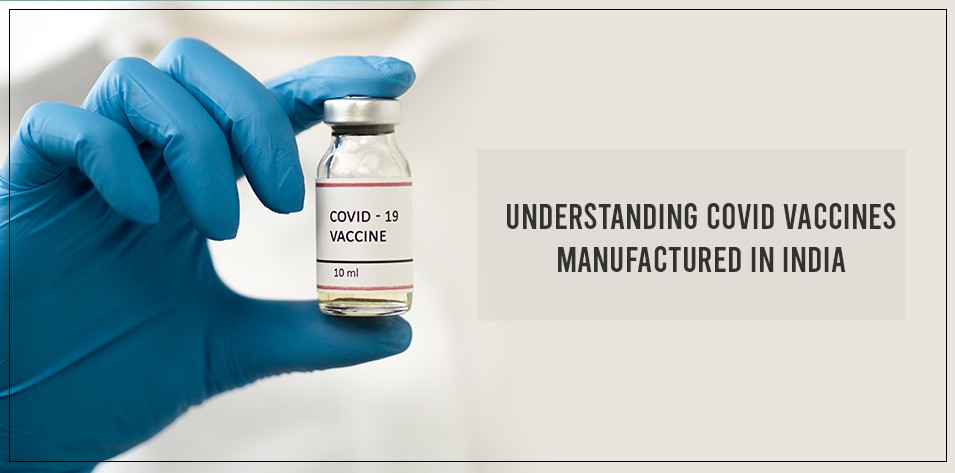 Understanding COVID vaccines manufactured in India
India's first COVID-19 vaccine, Covaxin, was developed in-house. Bharat Biotech's Bio-Safety Level 3 high containment facility des...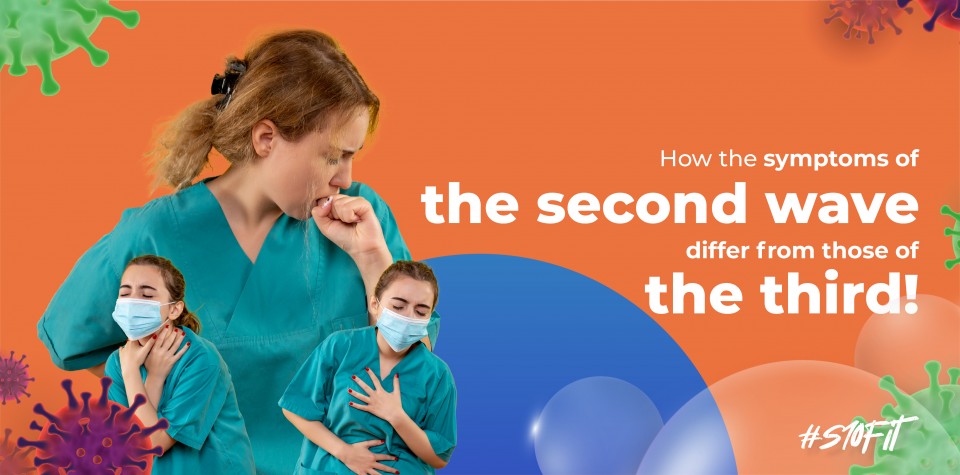 How the symptoms of the second wave differ from those of the third!
Most persons who have been infected with coronavirus have had three significant symptoms in the last two years: a high temperature...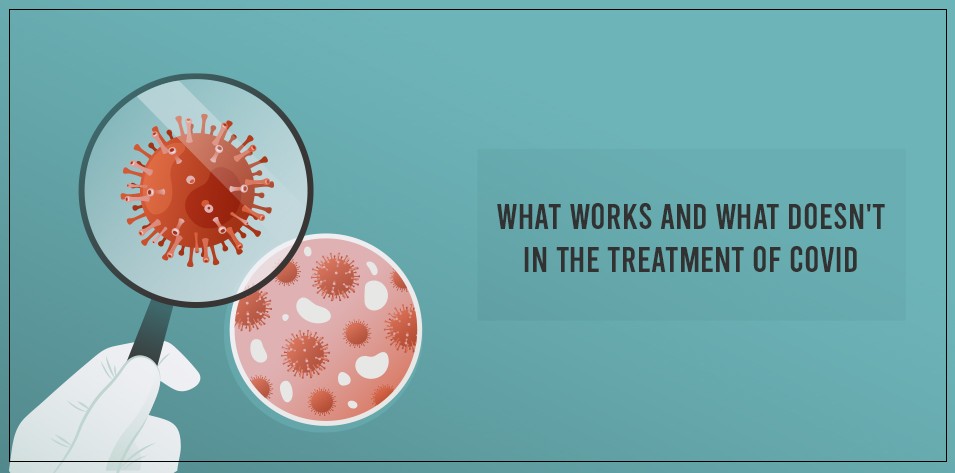 What works and what doesn't in the treatment of covid
COVID-19 infection is treated with globally recommended medicines/drugs that are said to be effective. The only two methods to ...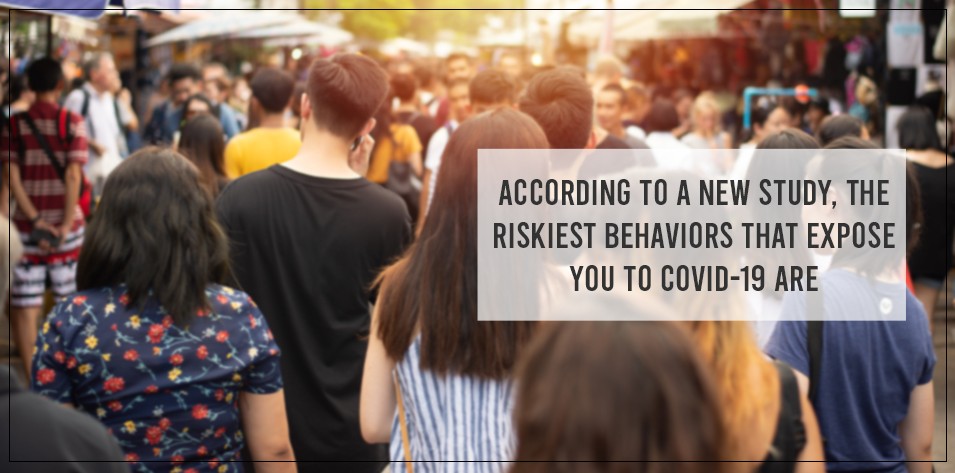 According to a new study, the riskiest behaviours that expose you to COVID-19 are
According to the Virus Watch Study, shopping, taking public transportation, and going to work are among the main contributors to C...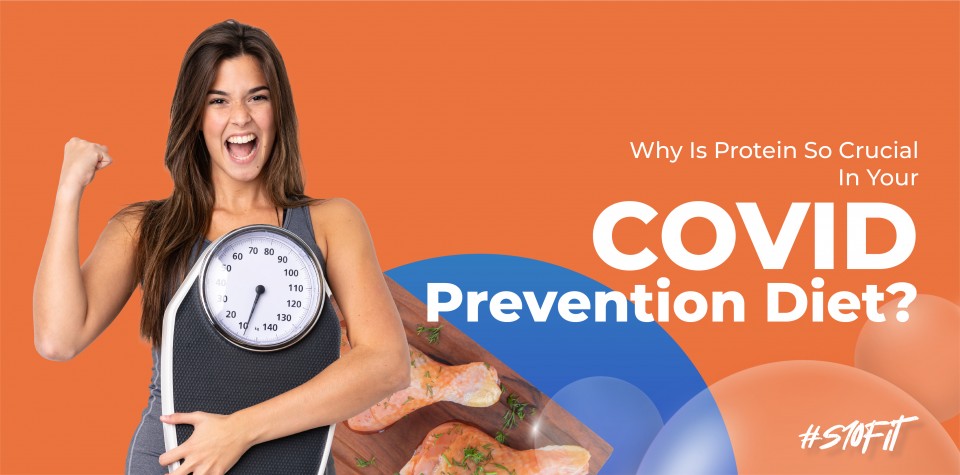 Why Is Protein So Crucial In Your COVID Prevention Diet?
When we are continuously afraid of being attacked by an unseen opponent, such as a virus, the only thing that can keep our bodies ...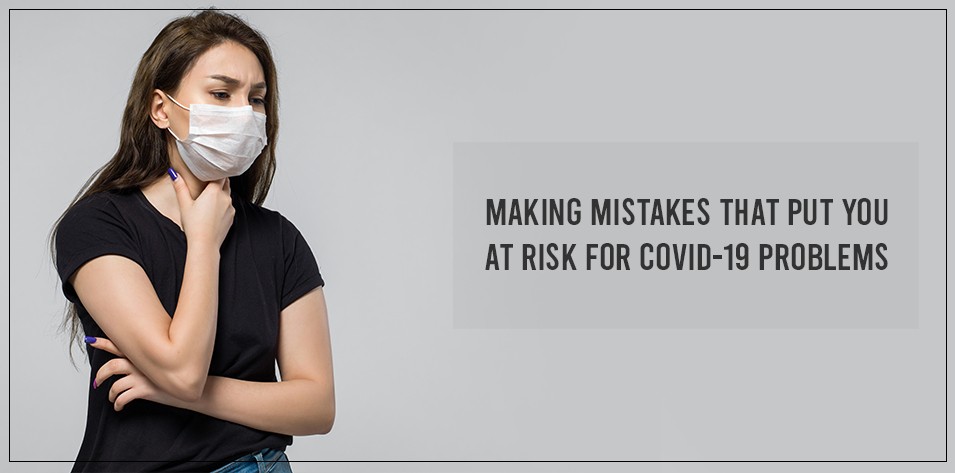 Making mistakes that put you at risk for COVID-19 problems
The second wave of coronavirus hit us hard, killing several people and putting our healthcare system under unprecedented strain. M...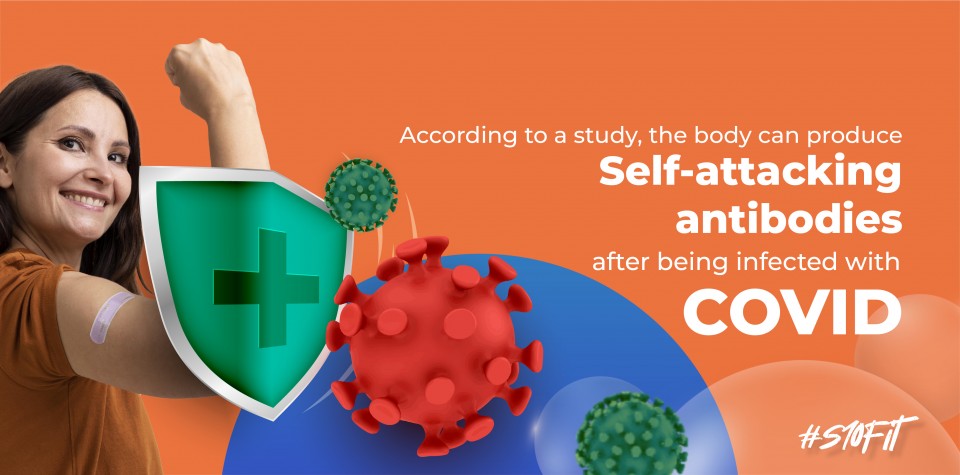 According to a study, the body can produce self-attacking antibodies after being infected with COVID
According to a study undertaken by a group of researchers, high levels of antibodies can target the survivor's own organs and tiss...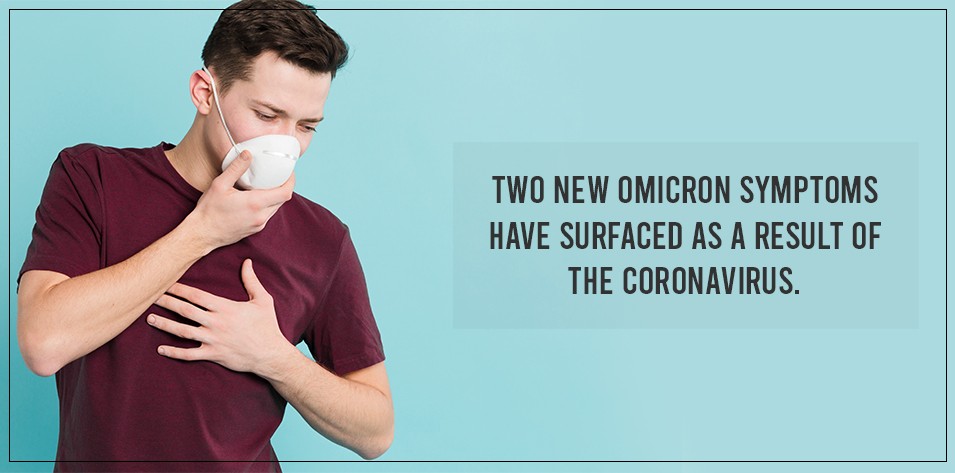 Two new Omicron symptoms have surfaced as a result of the Coronavirus
The fast increase in the number of Omicron cases has sparked widespread worry. Several countries have been affected, and health of...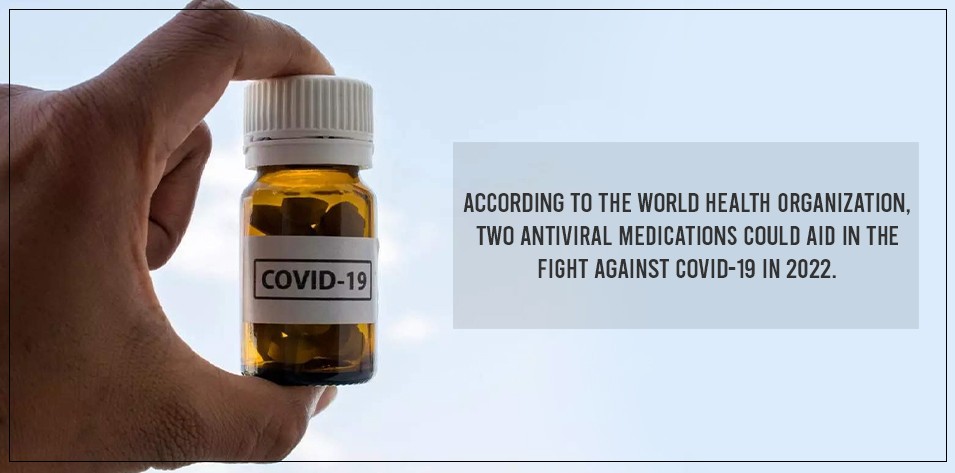 According to the World Health Organization, two antiviral medications could aid in the fight against COVID-19 in 2022
Since the emergence of the novel coronavirus, pharmaceutical companies have been exploring strategies to limit the virus's transmi...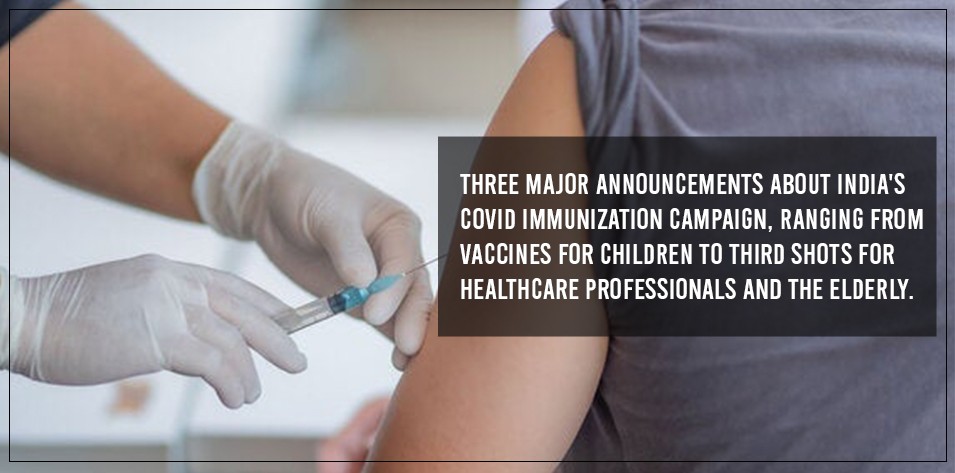 Three major announcements about India's COVID immunization campaign, ranging from vaccines for children to third shots for healthcare professionals
Prime Minister Narendra Modi made three significant announcements about India's COVID vaccination effort amid the growing threat o...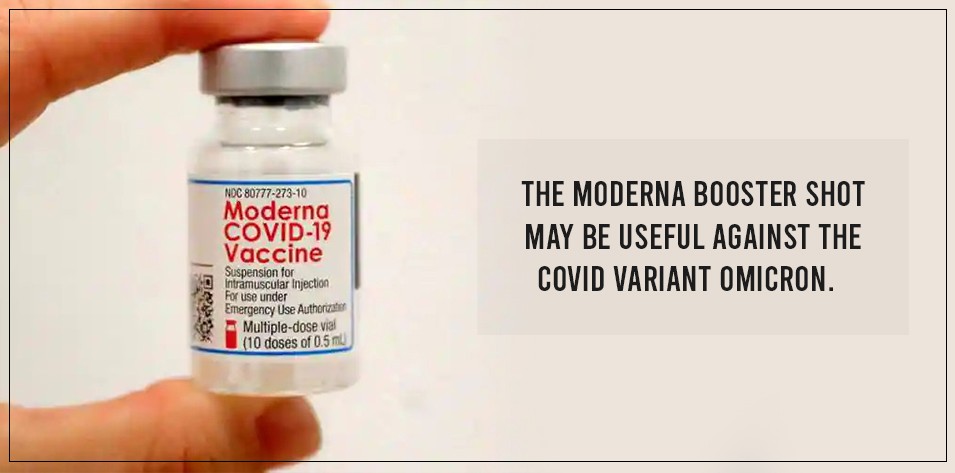 The moderna booster shot may be useful against the COVID variant Omicron
The omicron coronavirus variety was discovered only a month ago, and researchers are still trying to learn more about it. Based on...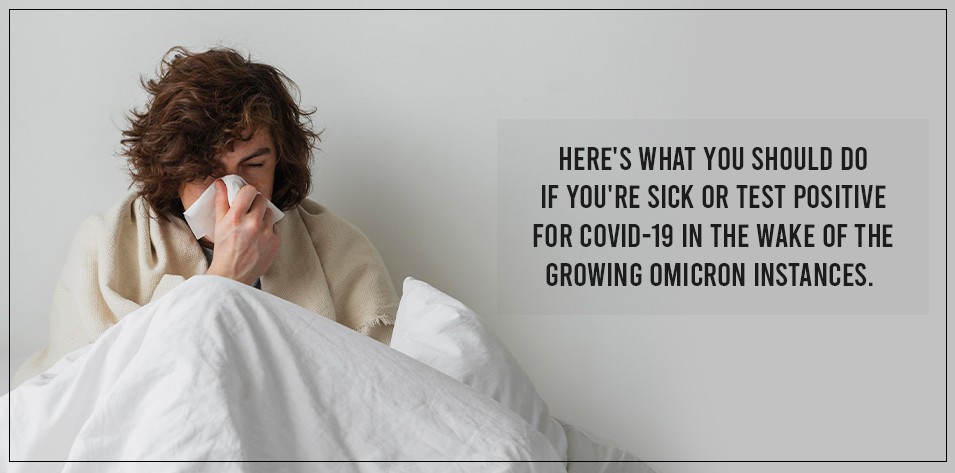 Heres what you should do if you're sick or test positive for COVID-19 in the wake of the growing Omicron instances
The novel coronavirus variation Omicron appears to be highly transmissible, according to growing data. In a recent update, the Wor...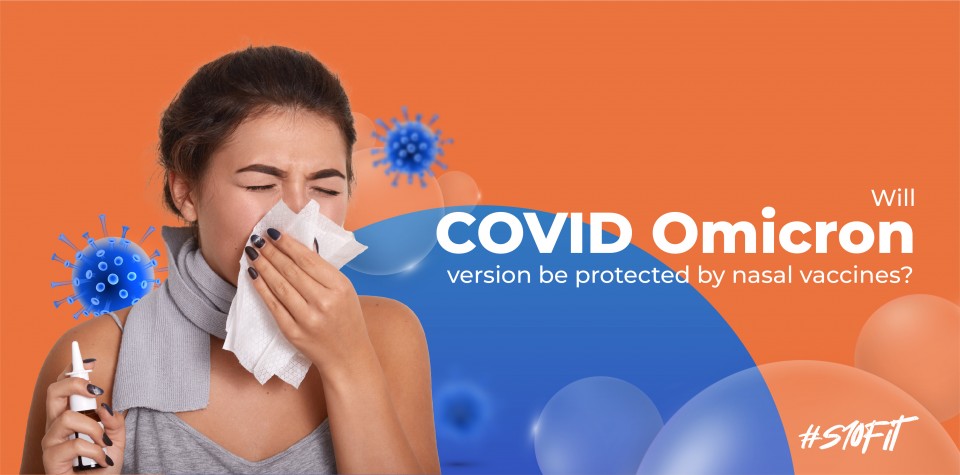 Will COVID's Omicron version be protected by nasal vaccines?
Coronavirus vaccines have previously provided adequate protection against the SARs-COV-2 virus. While the number of breakthrough i...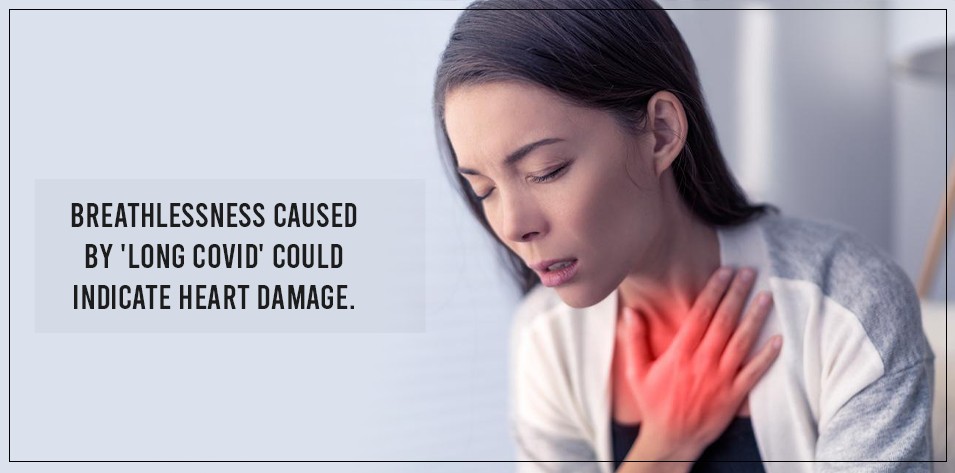 Breathlessness caused by 'Long COVID' could indicate heart damage
Shortness of breath in persons with "long COVID" may be indicative of heart damage caused by the condition, according to recent re...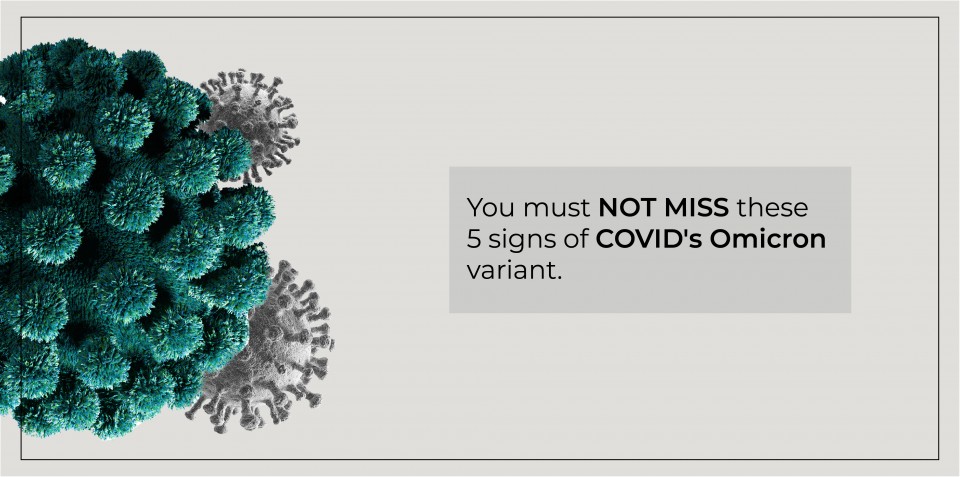 You must NOT MISS these 5 signs of COVID's Omicron variant
The severity of a viral illness is the most deadly component of it. While a virus may be extremely transmissible, its virulence de...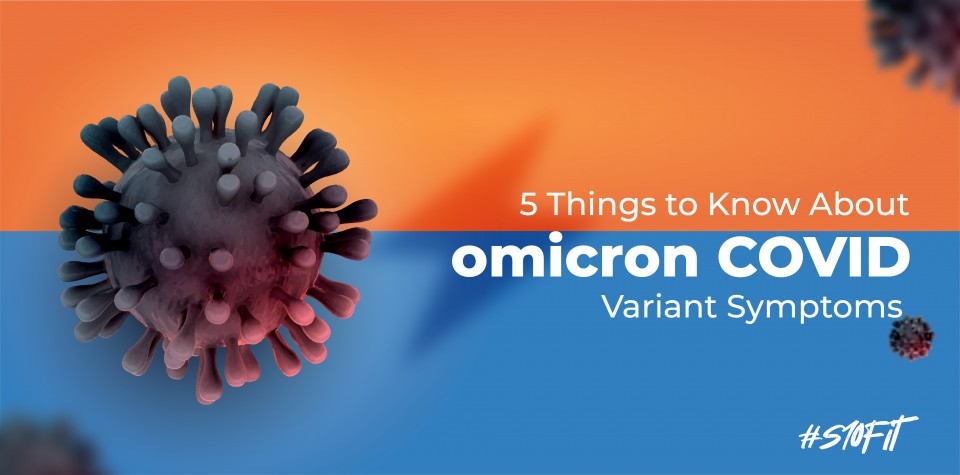 5 Things to Know About Omicron COVID Variant Symptoms
On November 26, the World Health Organization designated the new Covid-19 variant B.1.1.529 'Omicron.' On the same day, the UN hea...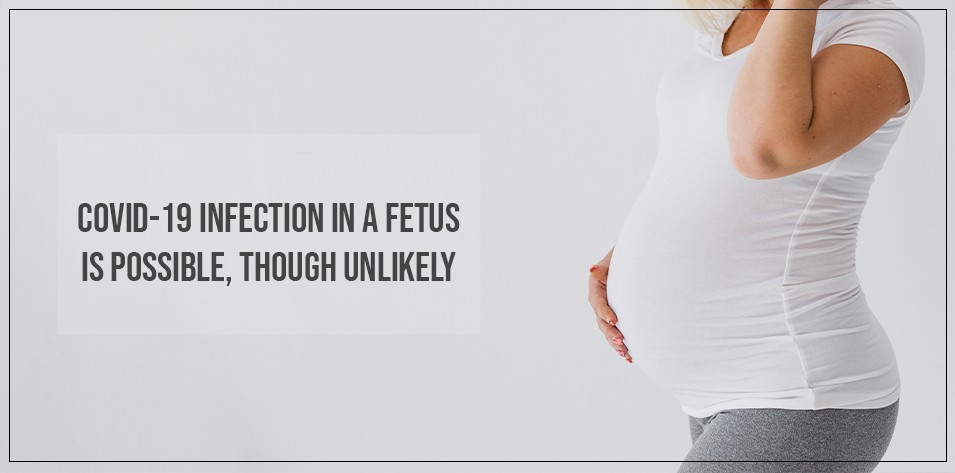 COVID-19 infection in a foetus is possible, though unlikely.
According to studies, there is very little chance that pregnant women who have COVID-19 may spread the virus to their unborn child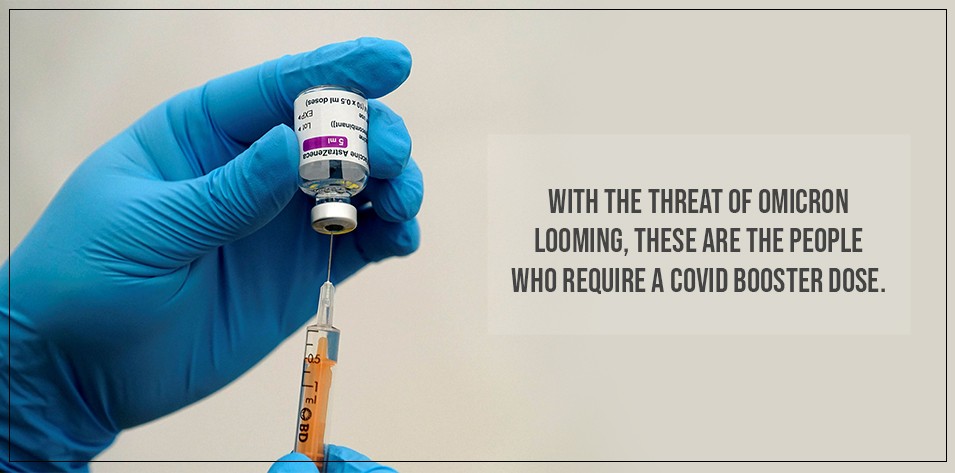 With the threat of Omicron looming, these are the people who require a COVID booster dose
Just as we were getting acclimated to the notion of living with COVID, news of its newest and allegedly more virulent variant, Omi...
COVID-19,women and health
Women reported higher rates of pandemic-related changes in productivity, sleep, mood, health-related fears, and frustrations with ...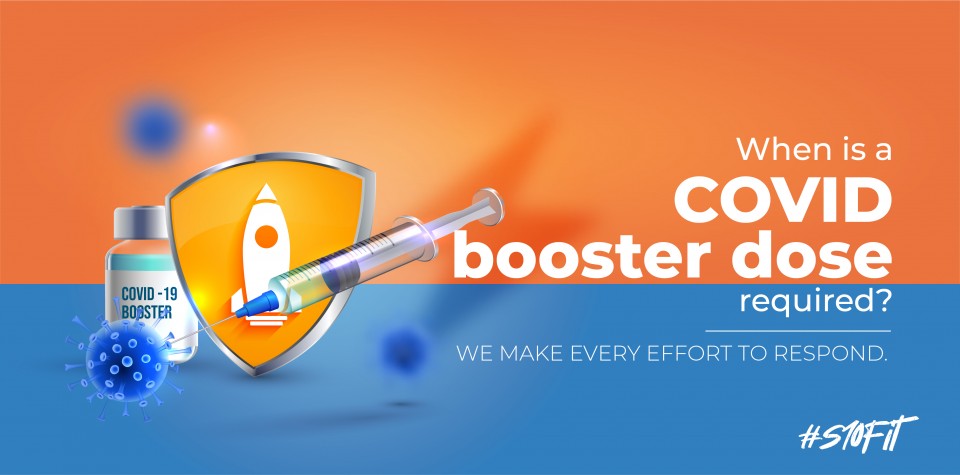 When is a COVID booster dose required?We make every effort to respond
The recollection of the second wave of coronavirus's devastation is not only unpleasant but also fills us with a sense of anxiety ...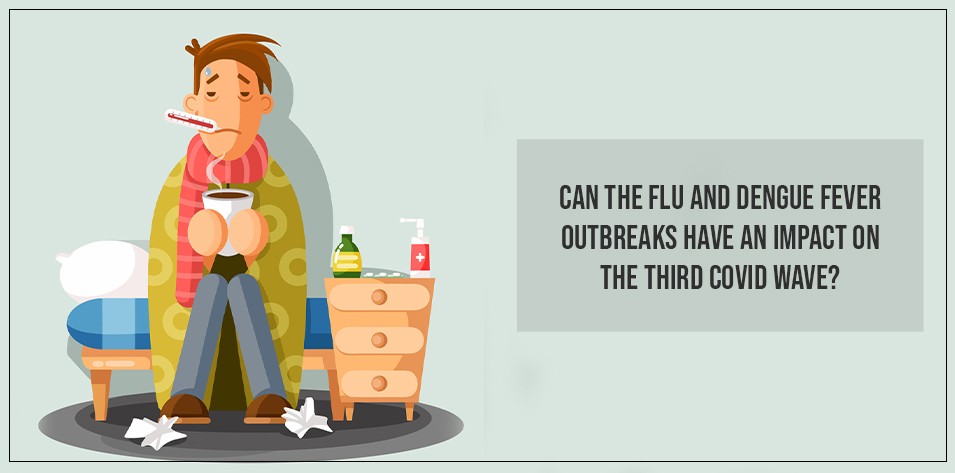 Can the Flu and Dengue fever outbreaks have an impact on the third COVID wave?
The escalating cases of flu, viral illnesses, and dengue fever have surpassed COVID as the country's top health danger in recent w...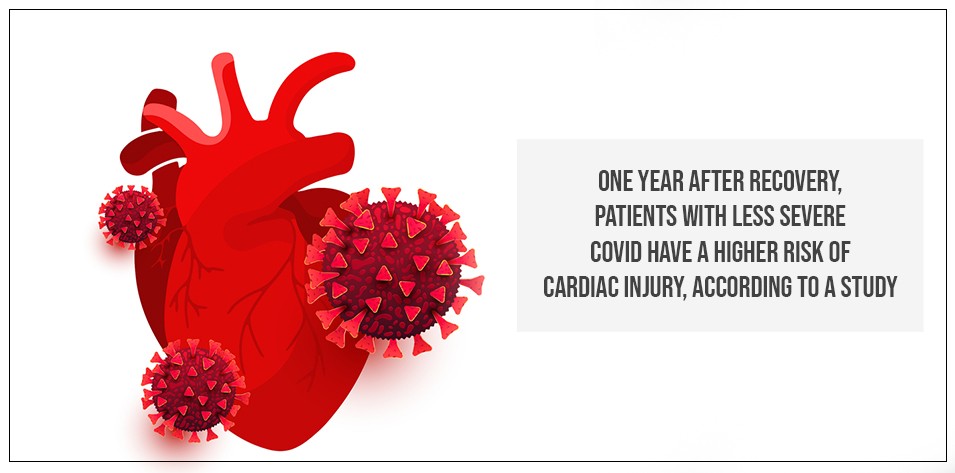 One year after recovery, patients with less severe COVID have a higher risk of cardiac injury, according to a study
According to a new study, COVID-19 causes heart damage that lasts far beyond the earliest stages of the disease. According to the ...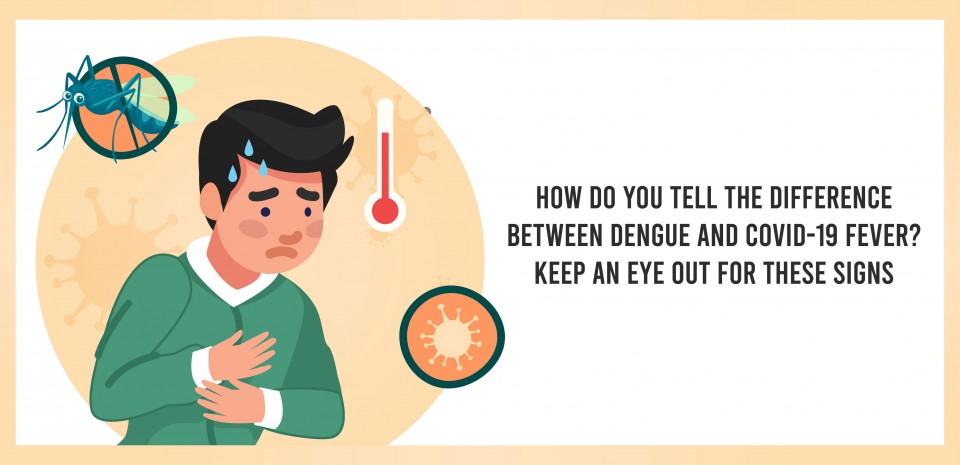 How do you tell the difference between dengue and COVID-19 fever? Keep an eye out for these signs.
Aside from the COVID-19 epidemic, the frequency of dengue and unexplained viral fevers reported throughout Indian states has risen...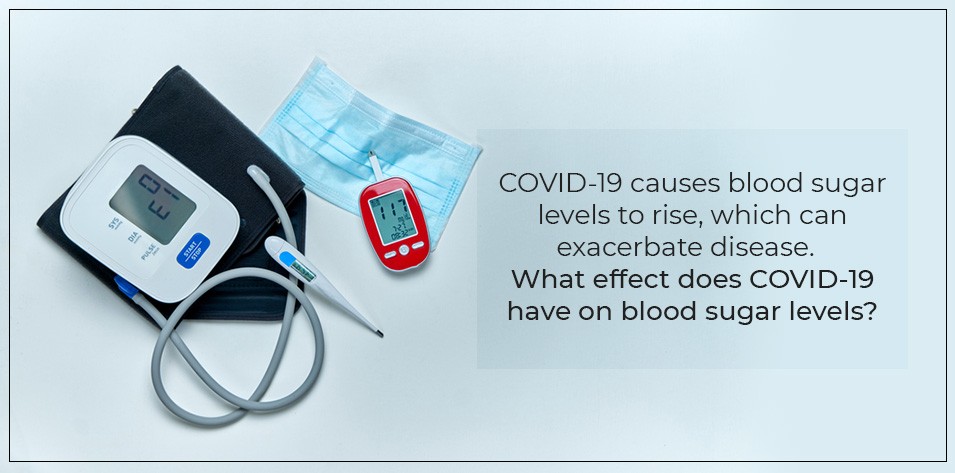 COVID-19 causes blood sugar levels to rise, Which can exacerbate the disease
When it comes to the SARs-COV-2 virus, it not only affects healthy, fit people, but it also has a significant impact on those who ...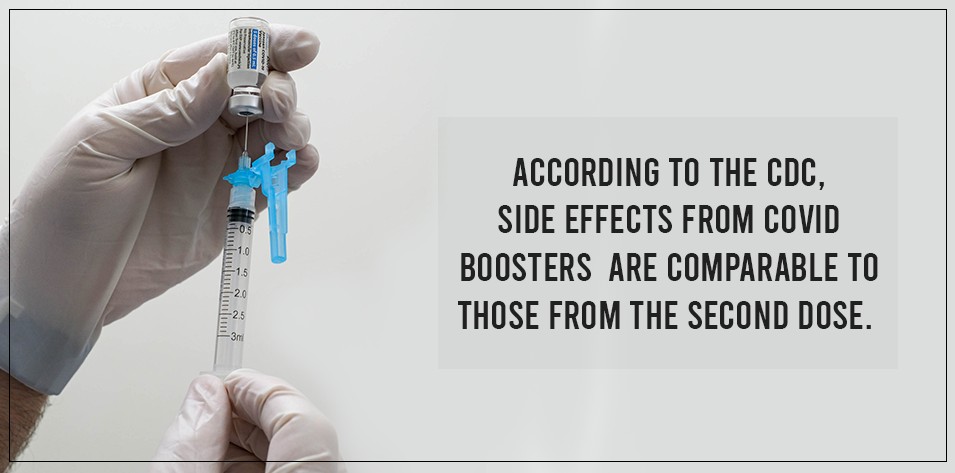 According to the CDC, side effects from COVID boosters are comparable to those from the second dose.
While COVID vaccines have a variety of adverse effects, they are not a cause for alarm. Vaccines all produce immunological reactio...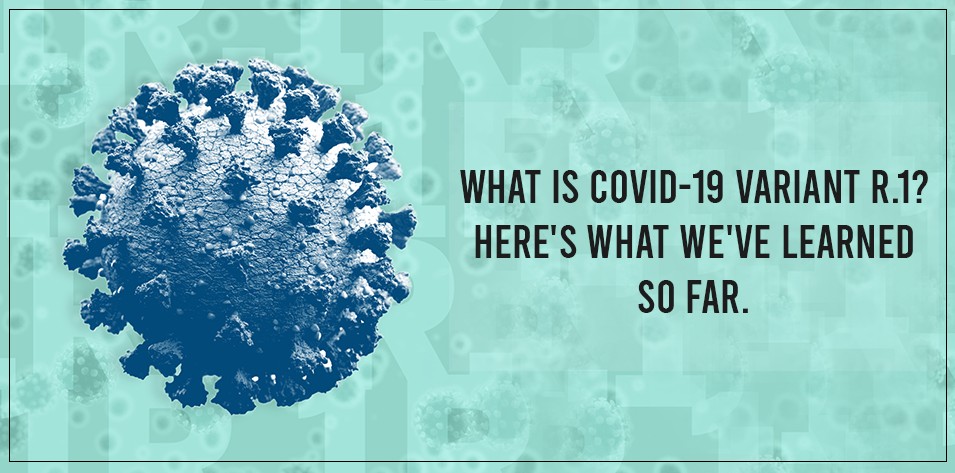 What Is COVID-19 Variant R.1? Here's what we've learned so far
The variant has been in the United States since April 2021, when it was found during an incident in a Kentucky nursing facility, a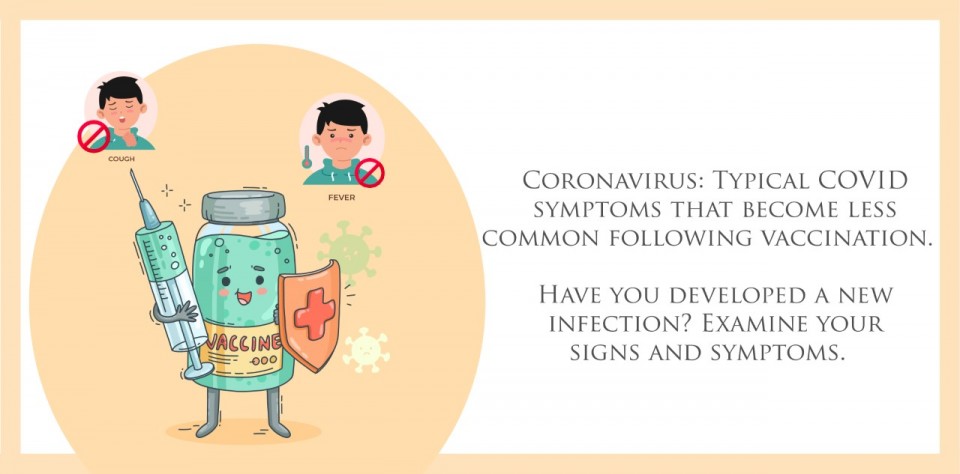 Coronavirus: Typical COVID symptoms that become less common following vaccination. Have you developed a new infection? Examine your signs and symptoms.
Getting immunized against COVID-19 is a near-silver bullet at the moment. While there has been much discussion about the use of bo...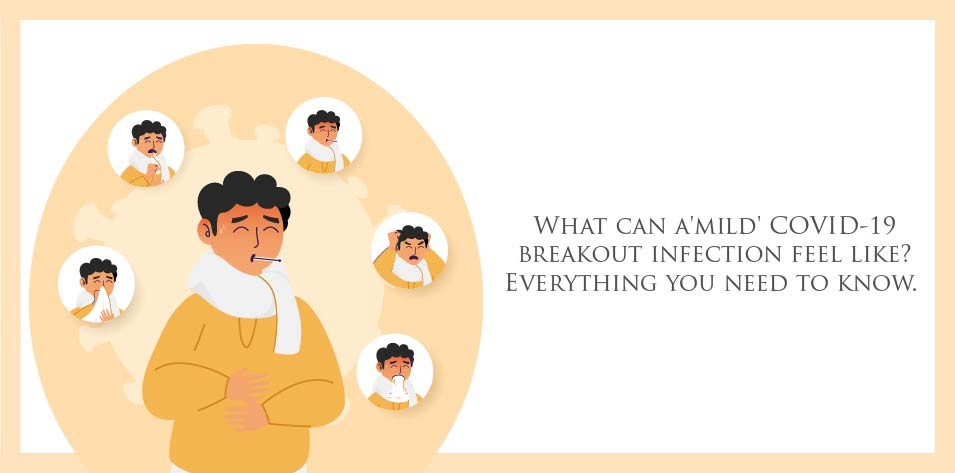 What can a 'mild' COVID-19 breakout infection feel like? Everything you need to know
COVID-19 is highly transmissible and contagious, unlike any other disease. Its consequences are highly unpredictable, and it could...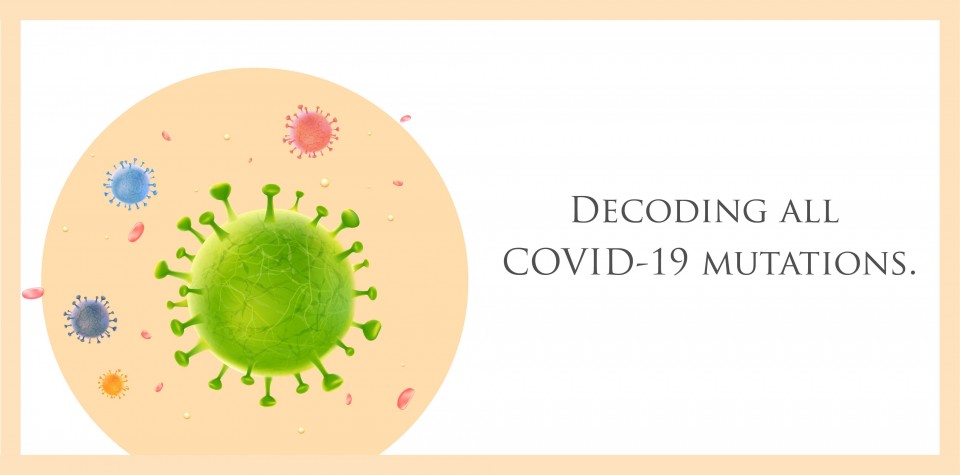 Is the 'Mu' form of the Coronavirus more deadly than the Delta?
Even as the Delta variety of coronavirus continues to grow and dominate over the world, further concerns have emerged with the int...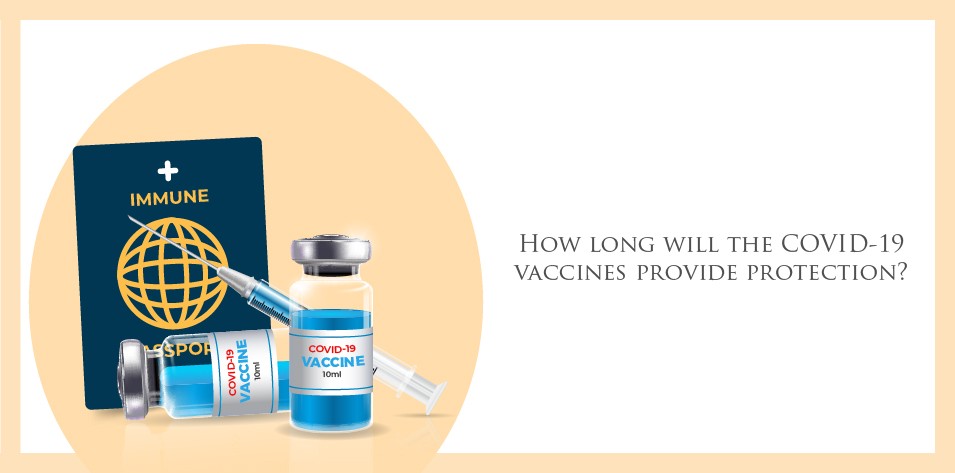 How long will the COVID-19 vaccines provide protection?
The COVID-19 mRNA vaccines (Pfizer/BioNTech and Moderna), according to three studies issued by the CDC in August 2021, are becomin...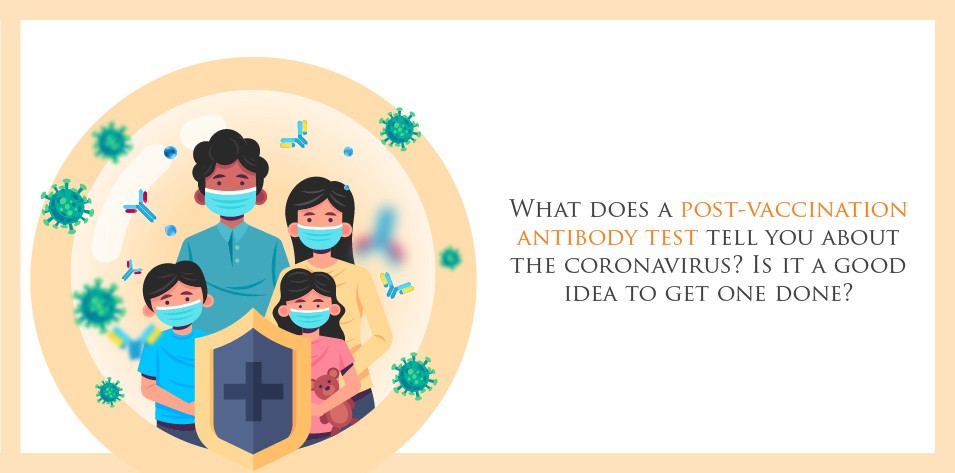 What does a post-vaccination antibody test tell you about the coronavirus? Is it a good idea to get one done?
While there has been an increase in COVID vaccinations, a number of studies and the rapid spread of coronavirus variations have ve...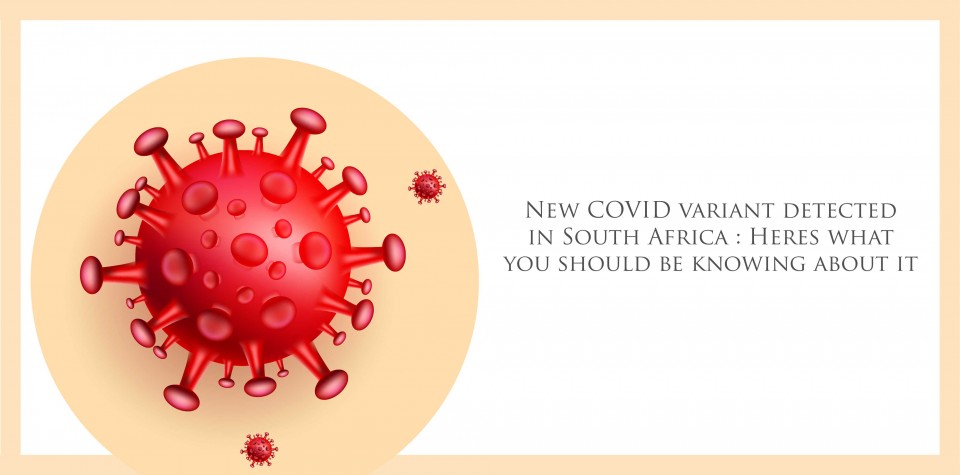 New COVID variant detected in South Africa: Heres what you should be knowing about it
While the Delta variant of COVID-19 continues to wreak havoc in many parts of the planet, another new variant called C.1.2 has bee...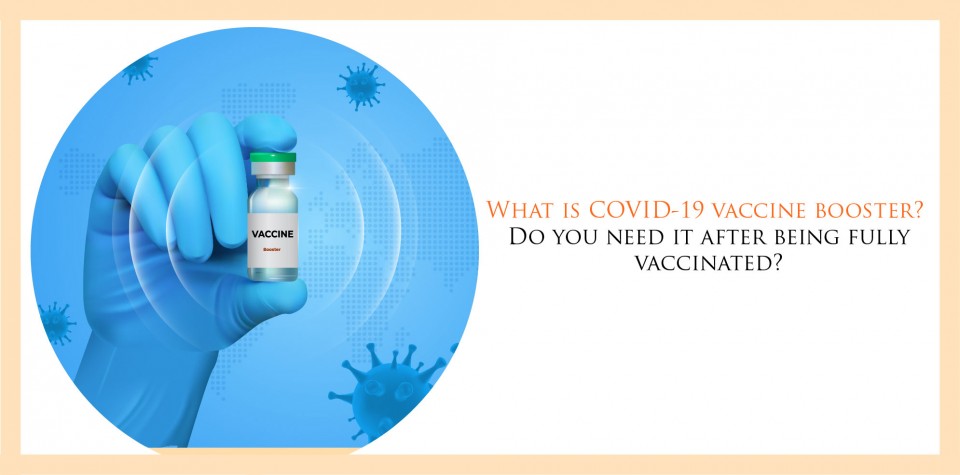 What is the COVID-19 vaccine booster? Do you need it after being fully vaccinated?
COVID-19 infections are being reported even in people who are fully vaccinated. While not complying with COVID behavior usually do...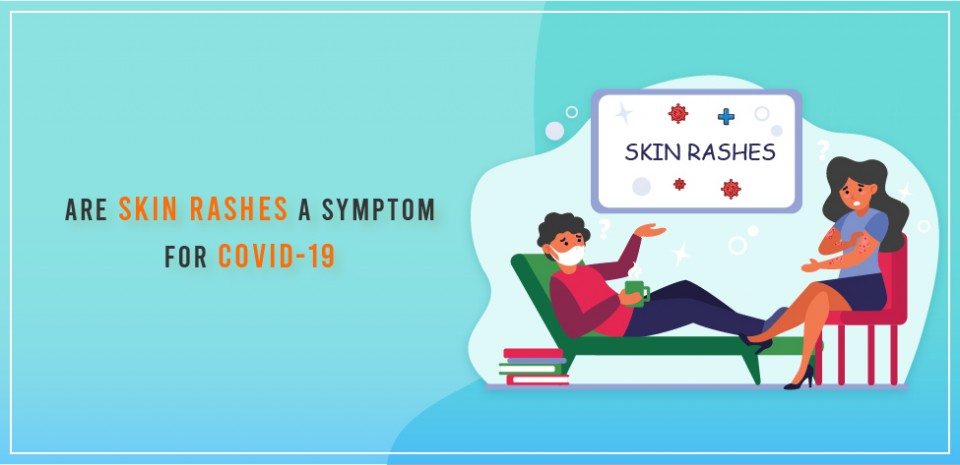 Are skin rashes a symptom for COVID-19
In the early days of the pandemic, the majority of the focus was on the 3 main symptoms of COVID-19 'Äď fever, cough, and shortnes...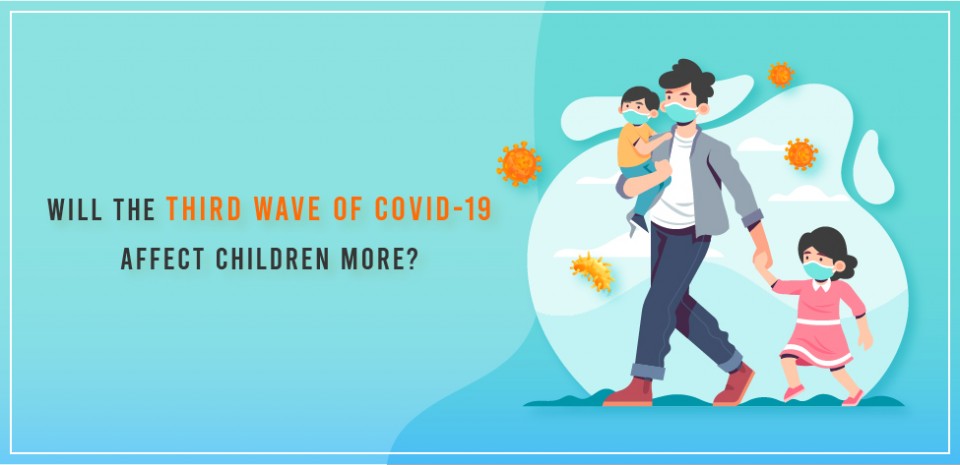 Will the third wave of COVID-19 affect children more?
With a gradual decline in COVID cases in the country it is evident that we are fast recovering from the second wave of coronavirus...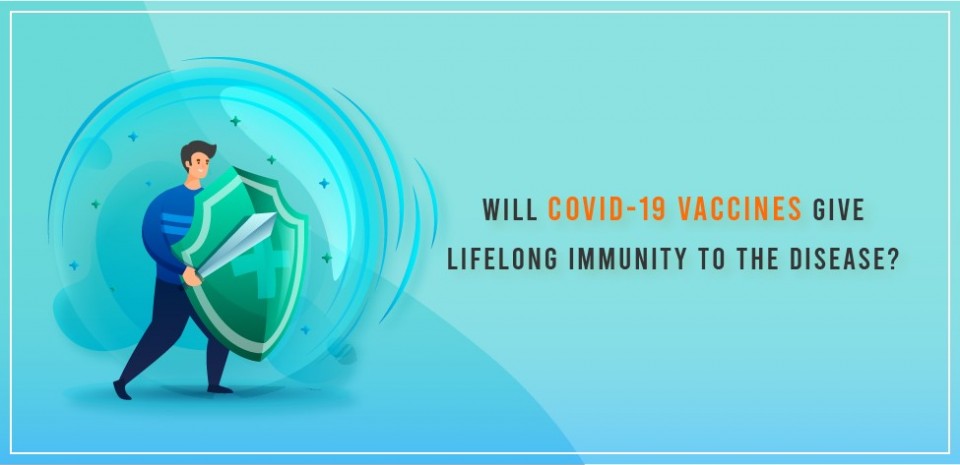 Will COVID-19 vaccines give lifelong immunity to the disease?
Will we ever develop immunity towards COVID-19, if we do how long would that last, this has been a mystery for all of us ever sinc...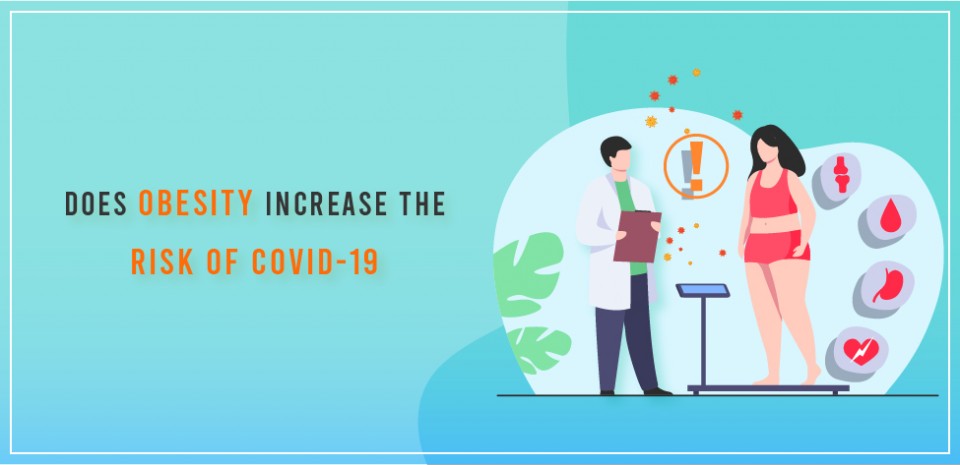 Does obesity increase the risk of COVID-19
The greatest risk of developing severe COVID-19 and being hospitalized with the disease or dying of it was in patients with the hi...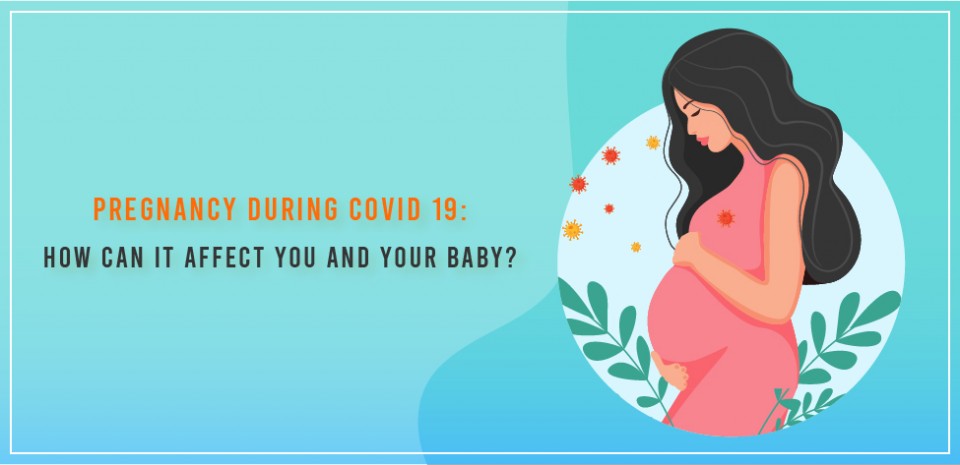 Pregnancy during COVID 19: How can it affect you and your baby?
Women need to be careful about their diet, exercise, and overall health during their pregnancy. During this pandemic, pregnant wom...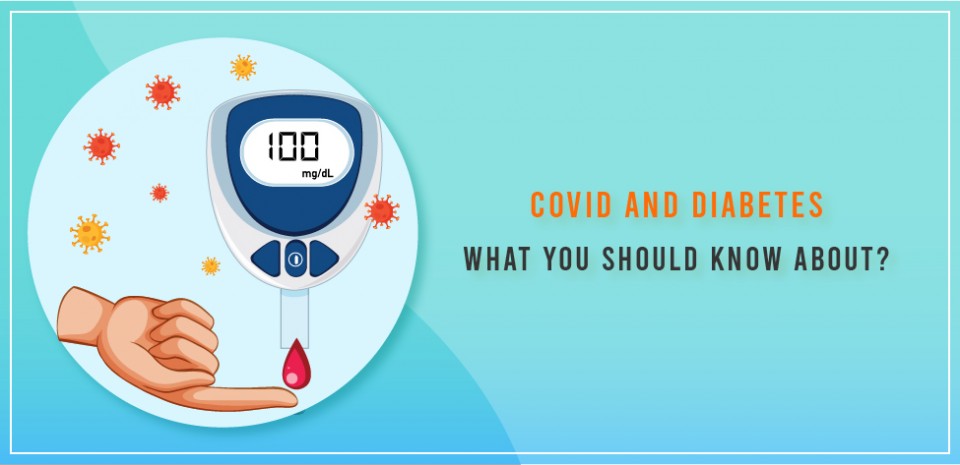 COVID and Diabetes what you should know about?
Everyone needs to be careful to avoid catching coronavirus. If you have type 1 or type 2-diabetes, you should be even more cautiou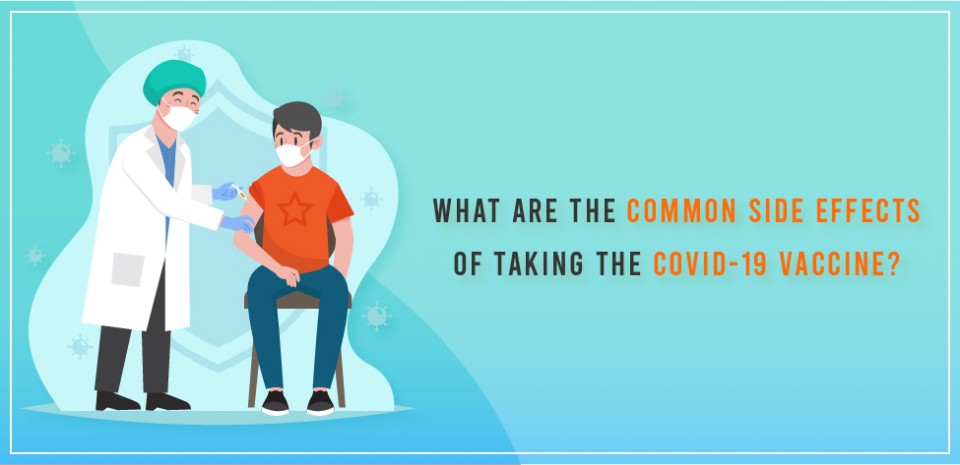 What are the common side effects of taking the COVID-19 vaccine?
COVID-19 vaccines are generally safe, and getting vaccinated will help protect you against developing severe COVID-19 disease and ...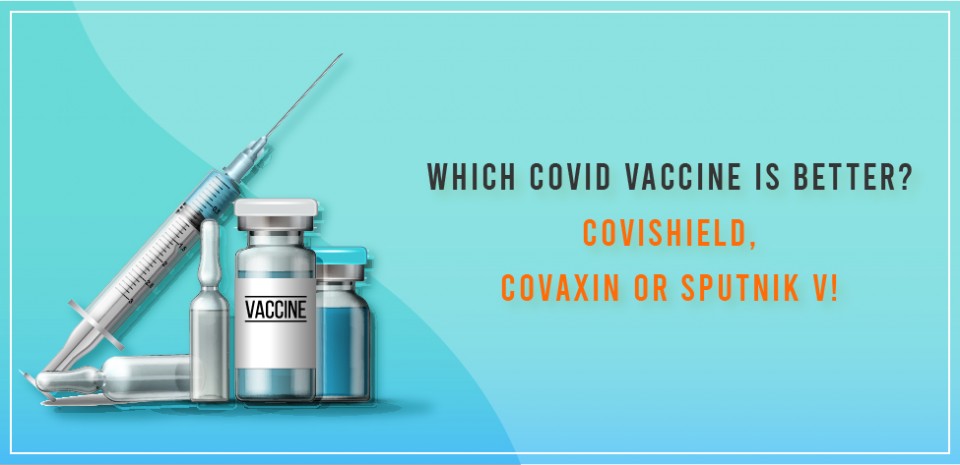 Which COVID Vaccine is better? Covishield, Covaxin or Sputnik V!
It is normal to have a lot of questions around the COVID-19 vaccines because you want to make the right decision not just for your...
COVID-19 vaccine myths busted by experts
The spread of myths and misinformation about medical issues isn't something new. It's been an ongoing issue in the age of the ...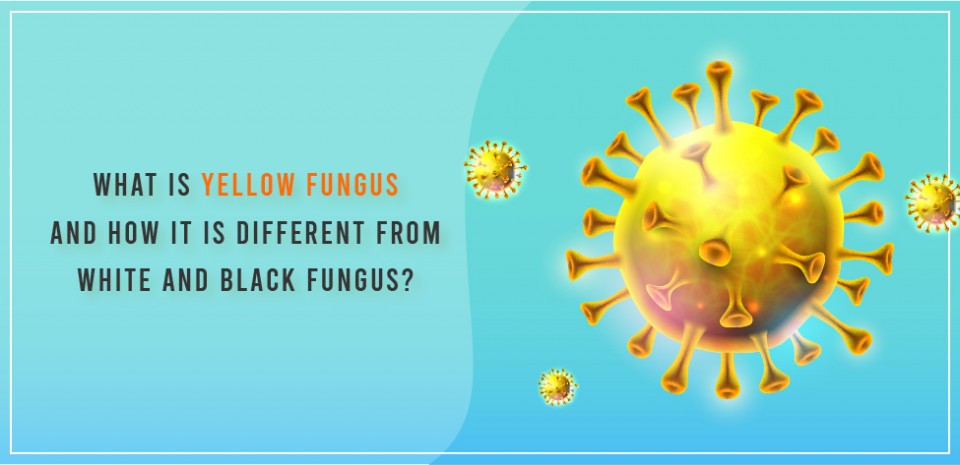 What is yellow fungus and how it is different from white and black fungus?
The second wave of coronavirus is finally slowing down with daily cases in India dipping to below 2 lakhs. But there have been ove...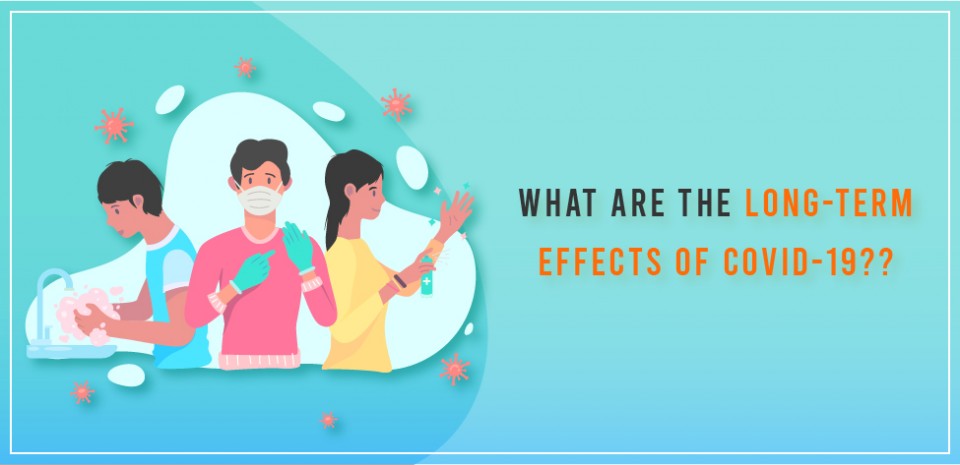 What are the long-term effects of COVID-19?
Most people who get COVID-19 usually recover within 2'Äď6 weeks, but some are not experiencing lasting symptoms. Others with sever...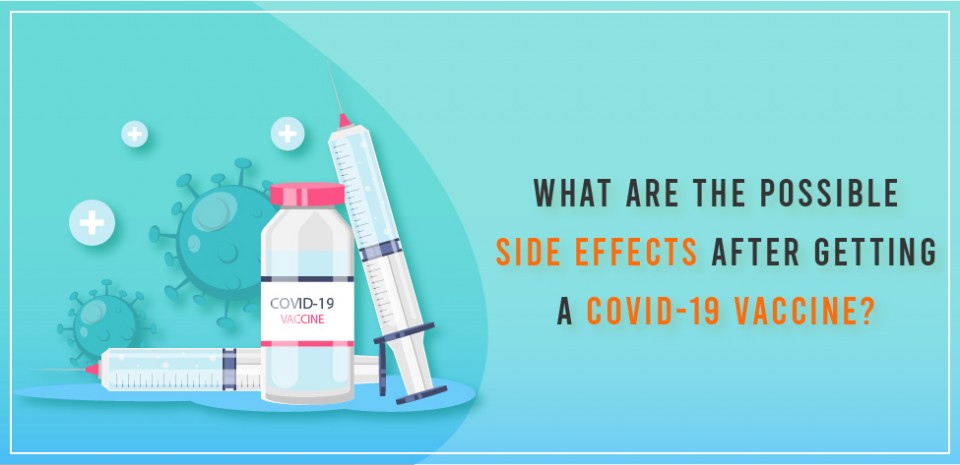 What are the possible side effects after getting a COVID-19 vaccine?
COVID-19 vaccination will help protect you from getting coronavirus. You may have some side effects, which are normal signs that y...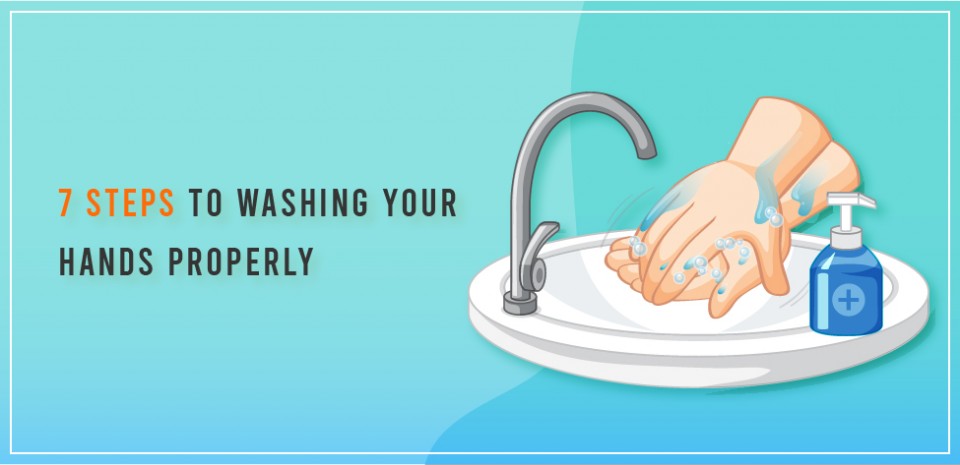 7 Steps to washing your hands properly
Washing your hands frequently is important to help prevent the spread of the COVID-19. In fact, research has shown that handwashin...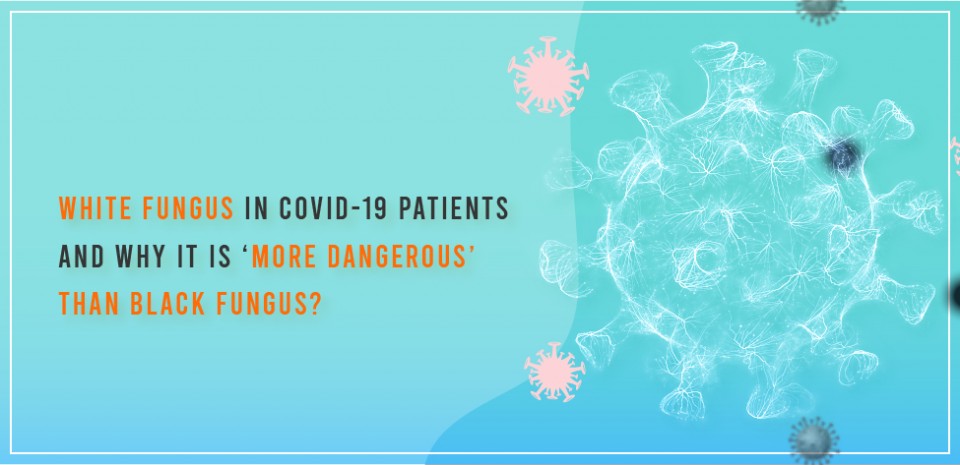 White fungus in COVID-19 patients and why it is 'Äėmore dangerous'Äô than black fungus?
As the Indian central government asks states to notify black fungus or mucormycosis an epidemic, an infection called white fungus ...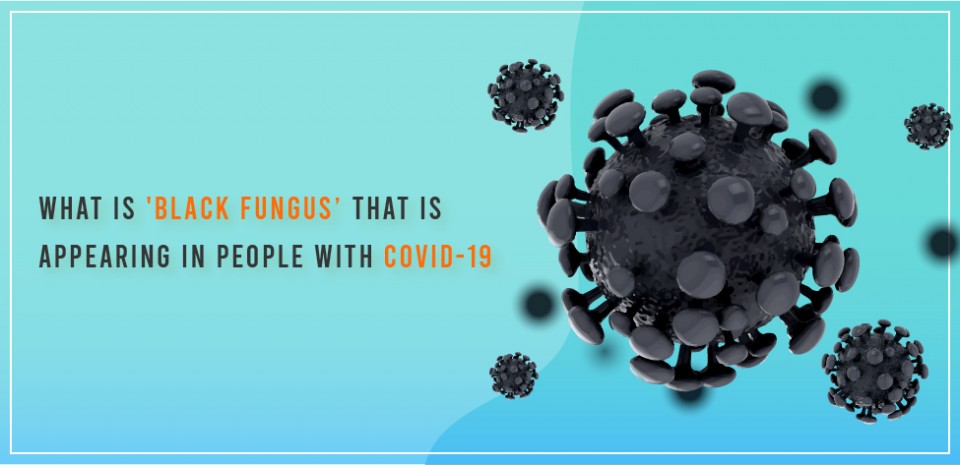 What is 'Black Fungus' that is appearing in people with covid-19
As India struggles to contain a deadly surge of COVID-19, doctors are now reporting cases of a rare infection called the "Black ...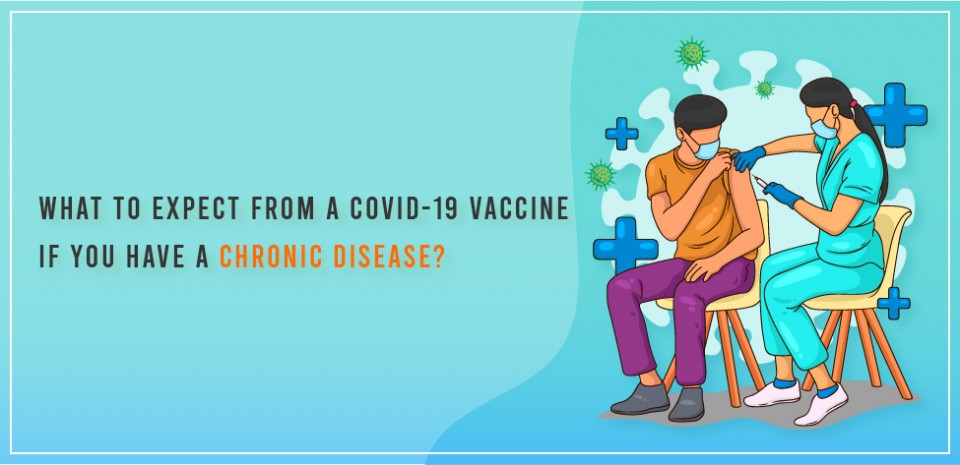 What to expect from a COVID-19 vaccine if you have a chronic disease?
Many patients with autoimmune diseases, such as rheumatic or neuroinflammatory diseases have expressed concern that the COVID-19 v...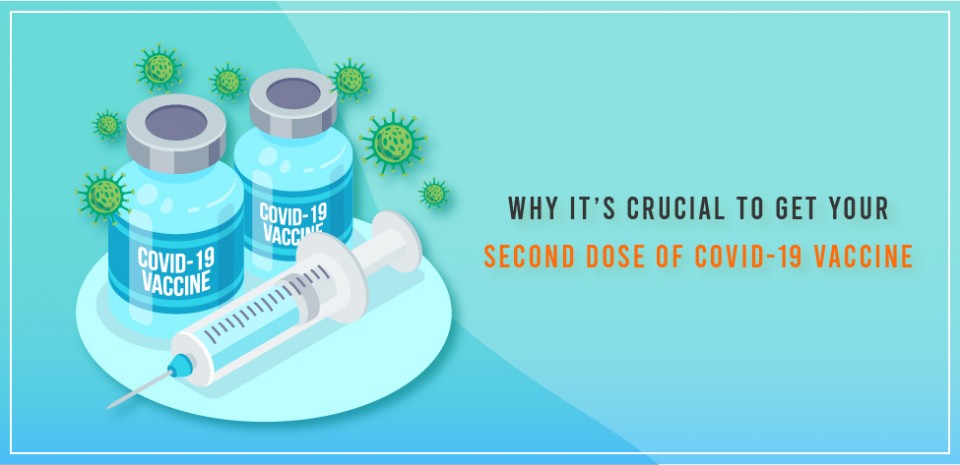 Why it's crucial to get your second dose of COVID-19 vaccine
Experts say that it's important for people to follow through with second doses of their COVID-19 vaccines.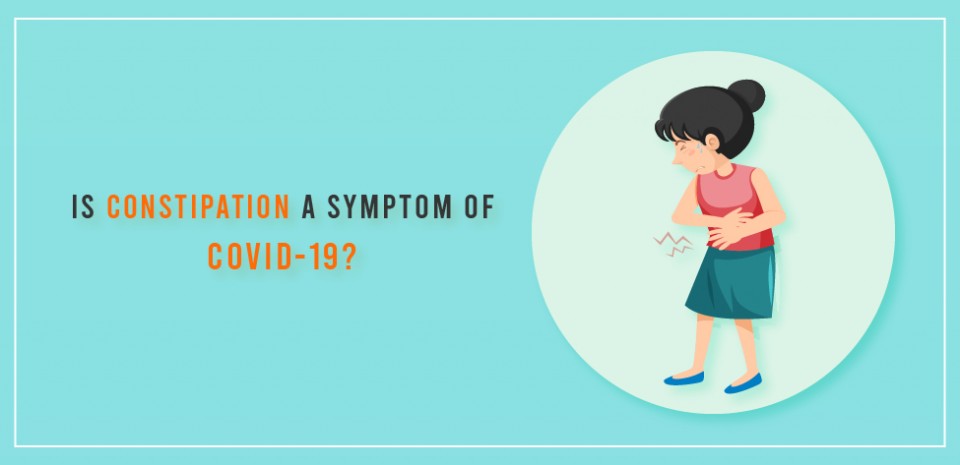 Is constipation a symptom of covid-19?
Constipation isn't a typical symptom of COVID-19, but COVID-19 may lead to constipation for some people either directly or indir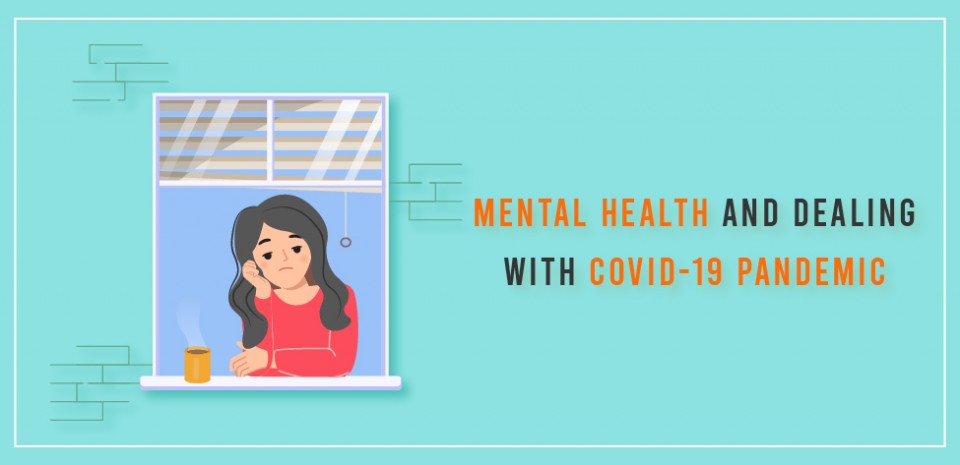 Mental health and dealing with COVID-19 pandemic
The COVID-19 pandemic has a major effect on all our lives. Many of us are facing challenges that can be stressful, overwhelming, a...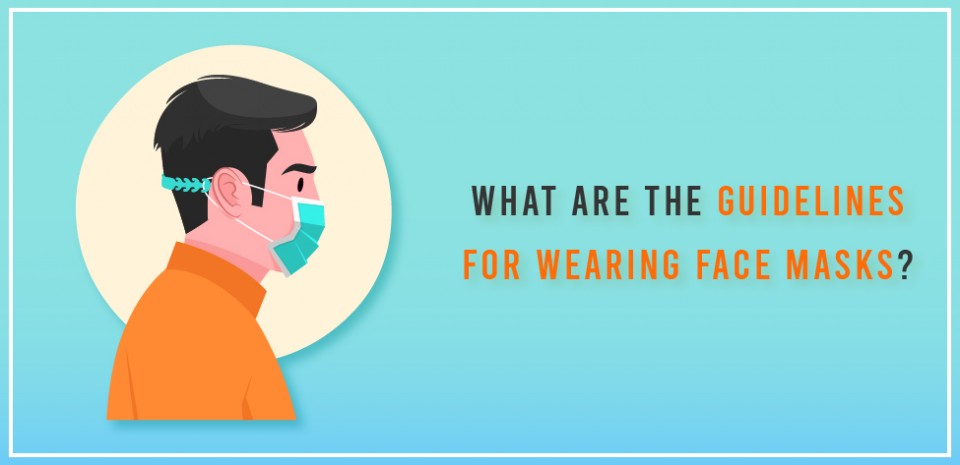 What are the guidelines for wearing face masks?
While face masks can help reduce the spread of the flu and other respiratory viruses, they only do so if worn correctly and freque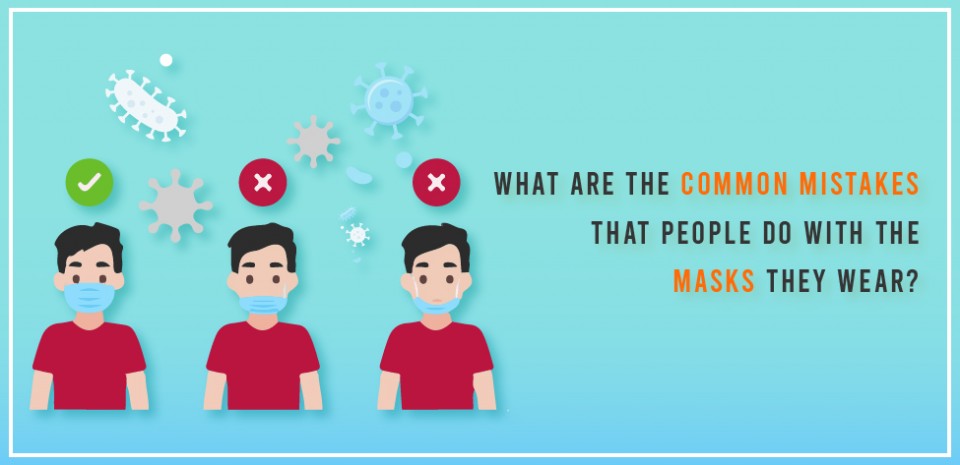 What are the common mistakes that people do with the masks they wear?
While you can use several methods to make your mask more effective, some practices can lower the level of protection that a face c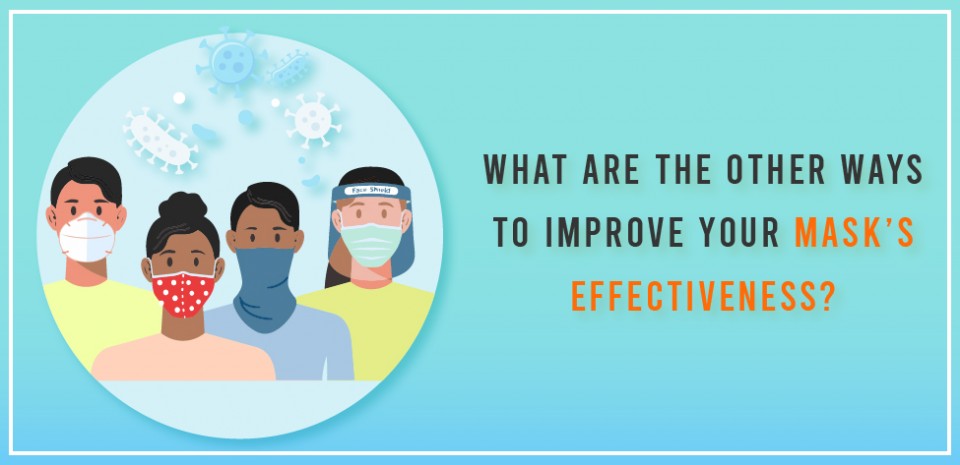 What are the other ways to improve your mask's effectiveness?
In addition to double masking, there are other ways that you can help to improve the effectiveness of your masks you wear.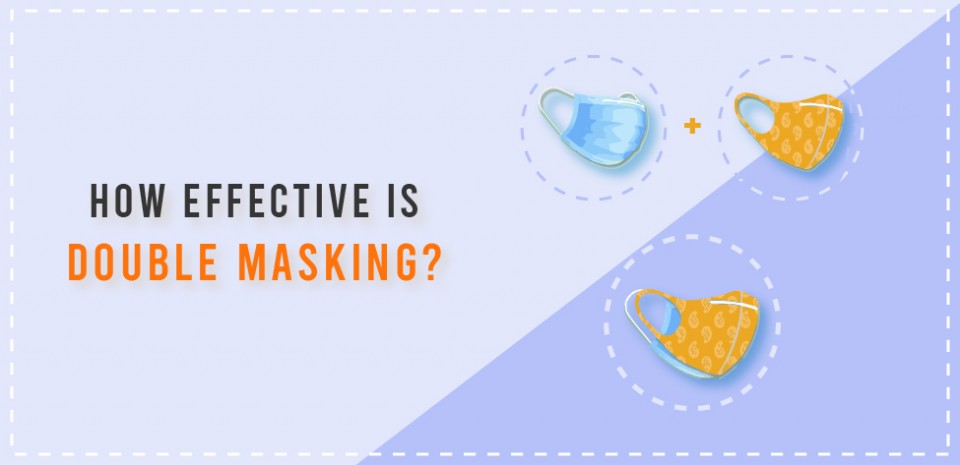 How effective is double masking?
The recommendation for double masking is based off the findings of a CDC study. This study looked at ways to improve mask fit to r...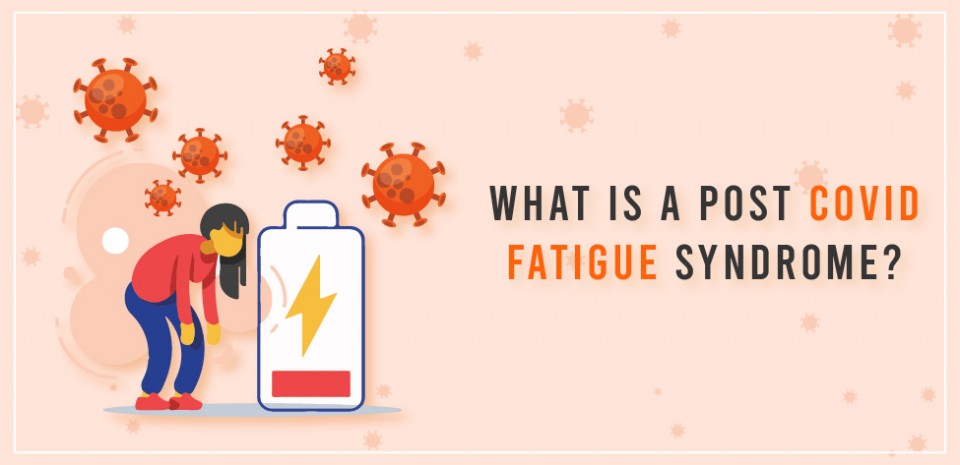 What is a post COVID fatigue syndrome?
The most common symptoms are fatigue, body aches, and shortness of breath, difficulty concentrating, inability to exercise, headac...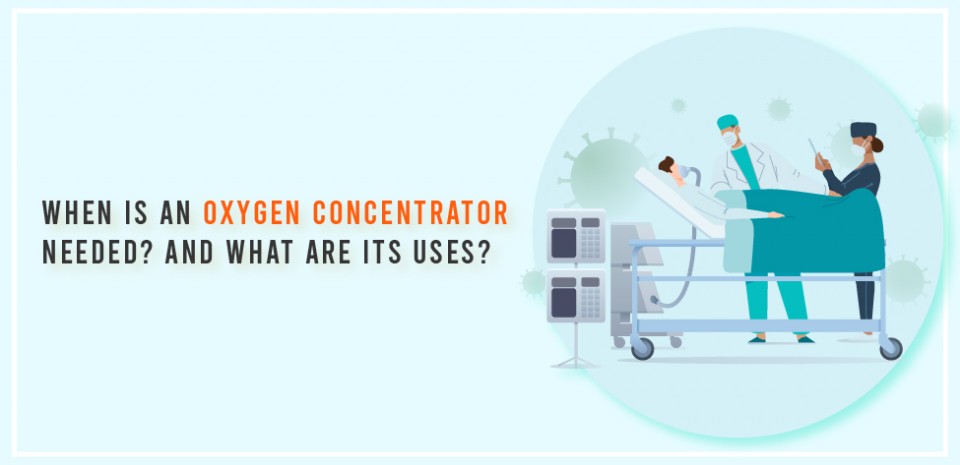 When is an oxygen concentrator needed? And what are its uses?
When blood saturation levels drop below 94%, it could be a sign of respiratory distress. Usually this merits hospitalisation, but ...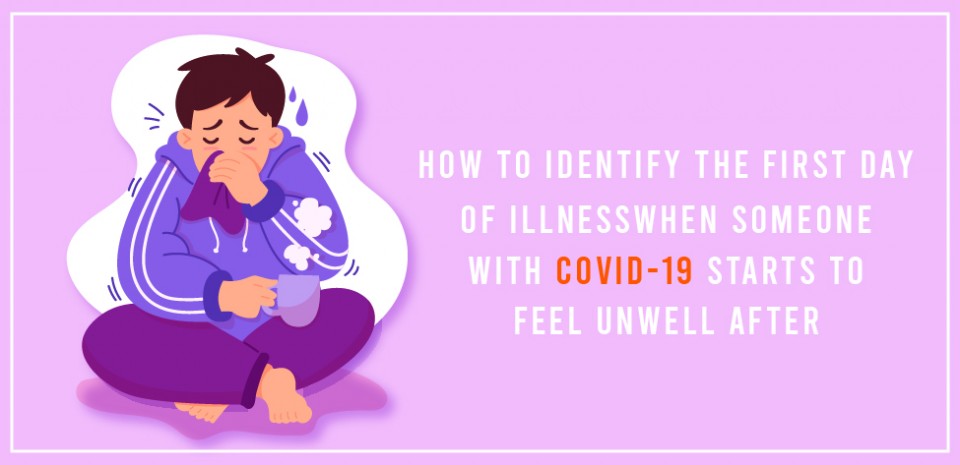 How to identify the first day of illness when someone with COVID-19 starts to feel unwell after
It is of utmost importance to act swiftly on 7 to 10 days by use of anti-inflammatory medications. And most of the current-day med...
What is COVID-19 brain fog - and how can you clear it?
Let's start by trying to understand brain fog. Brain fog is not a medical or scientific term; it is used by individuals to descr...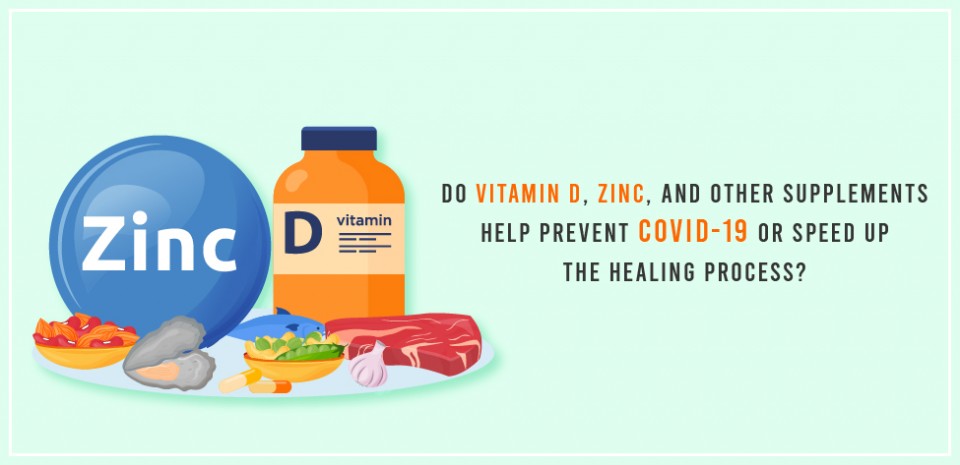 Do vitamin D, zinc, and other supplements help prevent COVID-19 or speed up the healing process?
Though COVID-19 is a new illness, a few clinical trials have explored the possibility that supplements may be effective. And, unfo...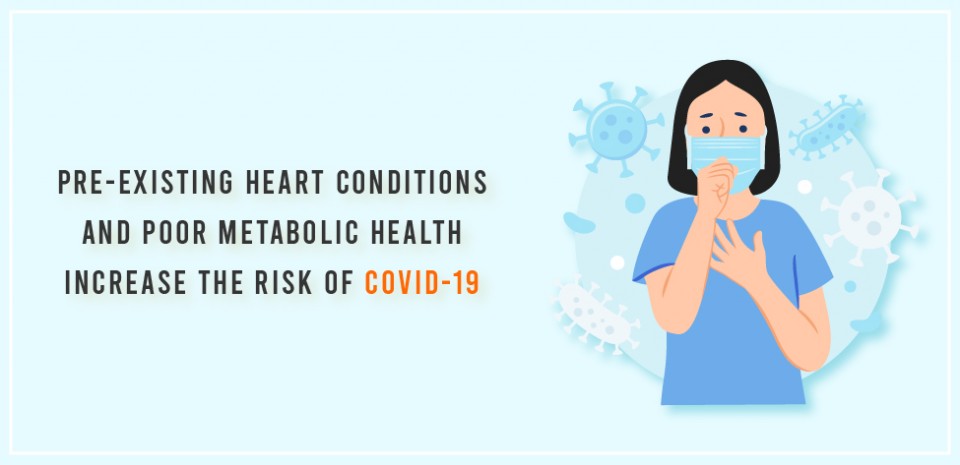 Pre-existing heart conditions and poor metabolic health increase the risk of COVID-19
Some health conditions, like diabetes, increase risk of severe COVID-19 by suppressing the immune system; others, like asthma, inc...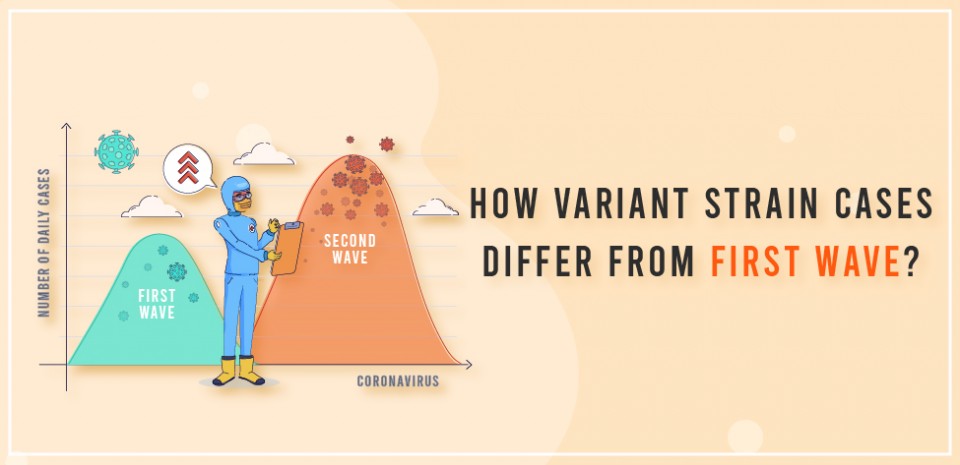 How variant strain cases differ from first wave?
The new virus strain having two mutations is highly infectious and has the potential to skip the immunity developed either by natu...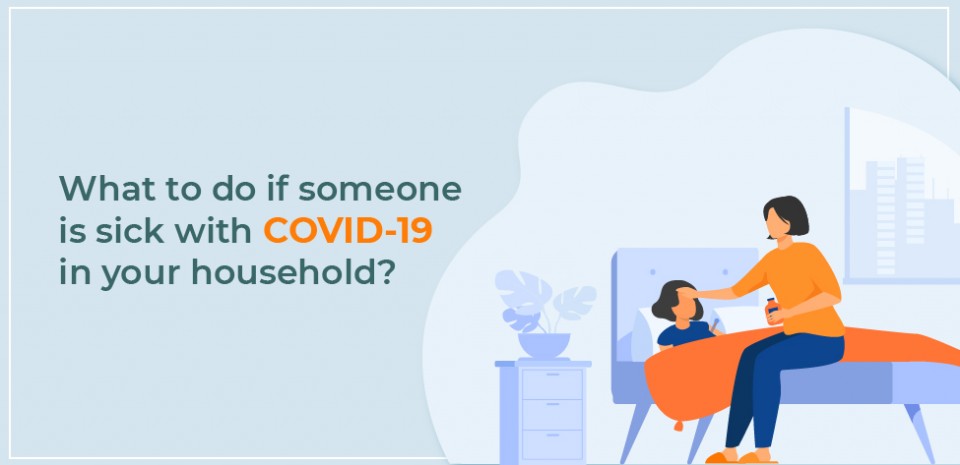 What to do if someone is sick with COVID-19 in your household?
If anyone of your loved ones or family members are infected with the COVID-19 Virus then you should follow the following steps.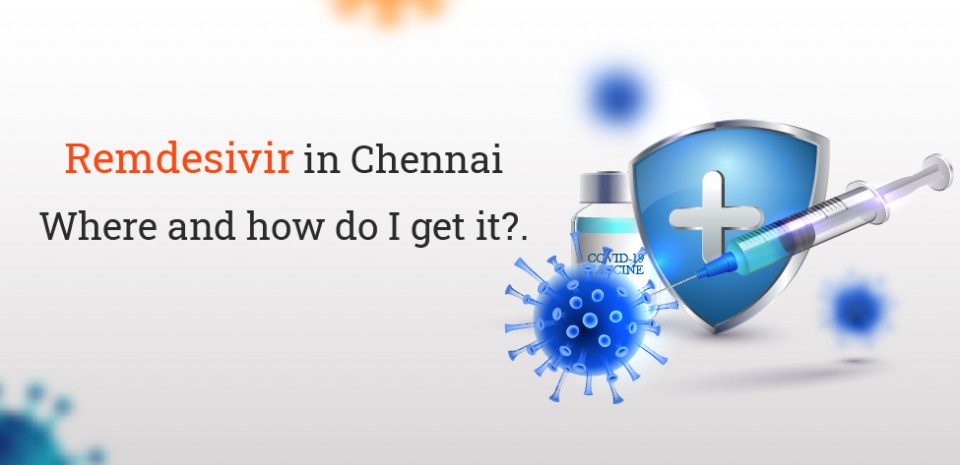 Remdesivir medication and how to get it in Chennai
Remdesivir is one of the drugs used for treating the SARS-CoV-2 virus in hospitalised adults.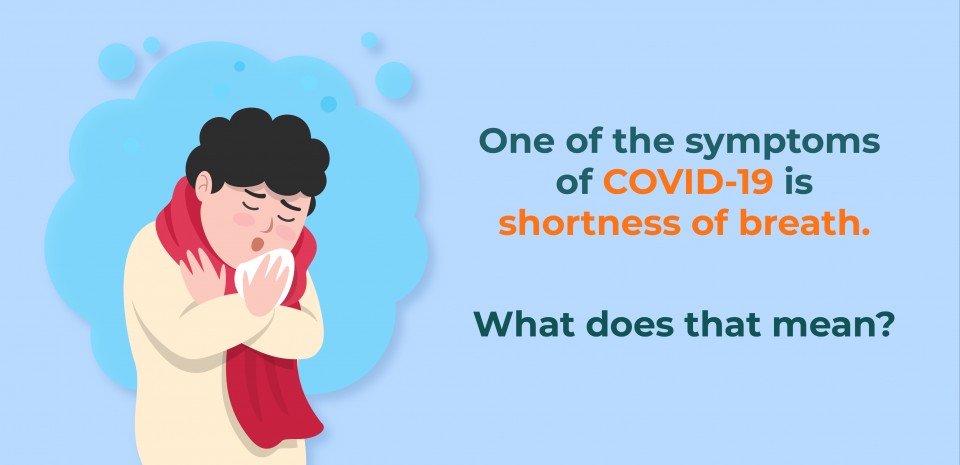 One of the symptoms of COVID-19 is shortness of breath. What does that mean?
Shortness of breath refers to unexpectedly feeling out of breath, or winded. But when should you worry about shortness of breath?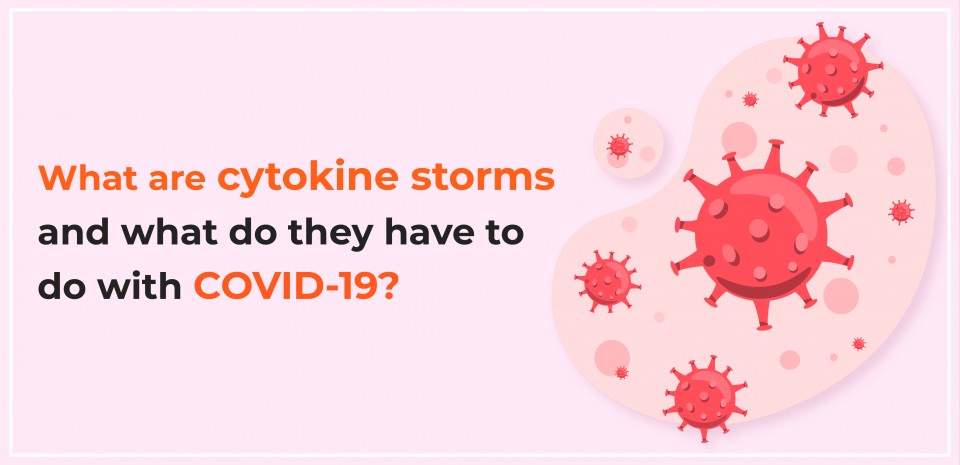 What are cytokine storms and what do they have to do with COVID-19?
A cytokine storm is an overreaction of the body's immune system. In some people with COVID-19, the immune system releases immune m...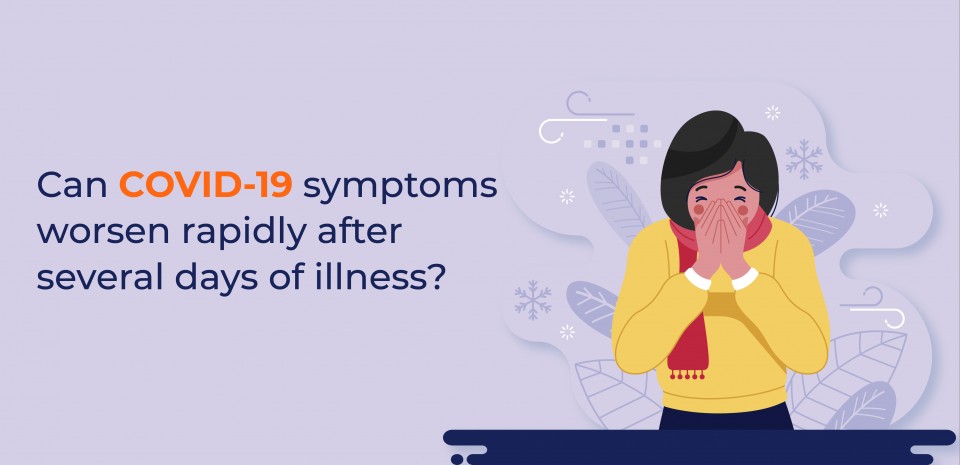 Can COVID-19 symptoms worsen rapidly after several days of illness?
Common symptoms of COVID-19 include fever, dry cough, fatigue, loss of appetite, loss of smell, and body ache.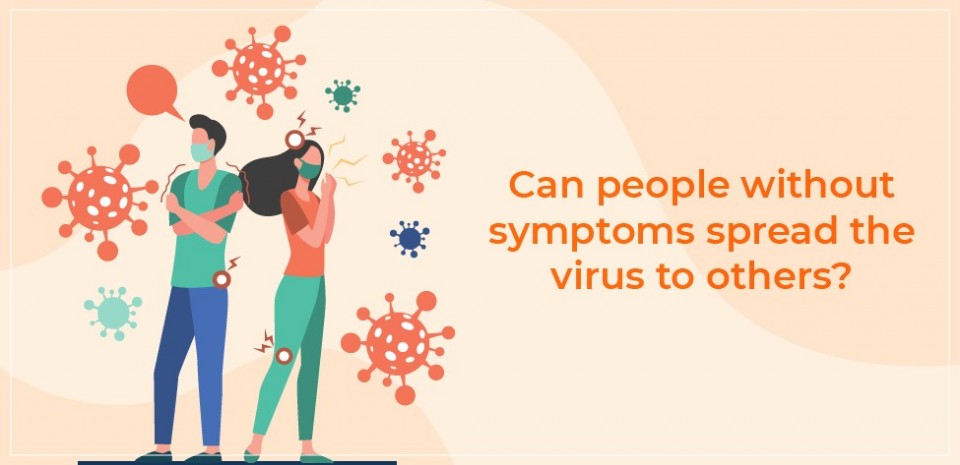 How does Covid-19 symptoms spread?
Those who eventually do have symptoms (pre-symptomatic) and those who never go on to have symptoms (asymptomatic)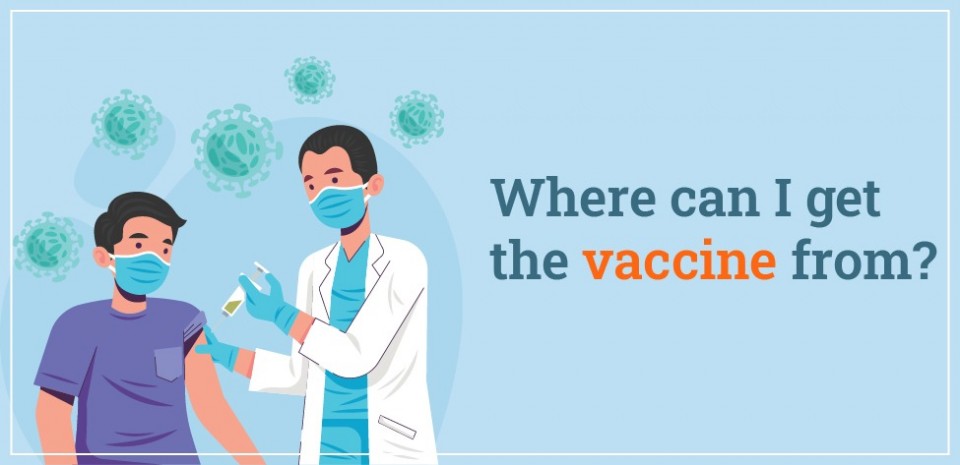 Where can i get the vaccine?
Always remember that each and every one of us can reduce the chances of getting infected or spreading COVID-19 by taking simple pr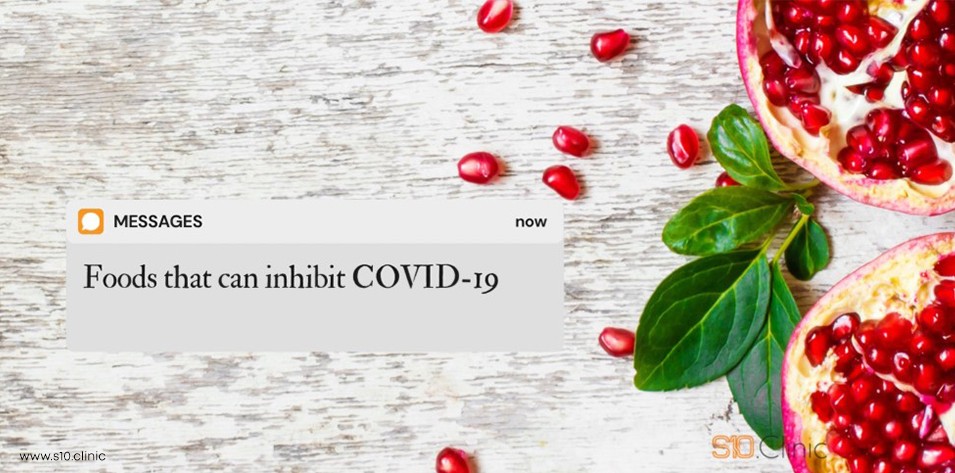 Foods that can Inhibit COVID-19
In recent research, It was found that the chokeberry juice was found to decrease the infectivity by almost 3,000 times.